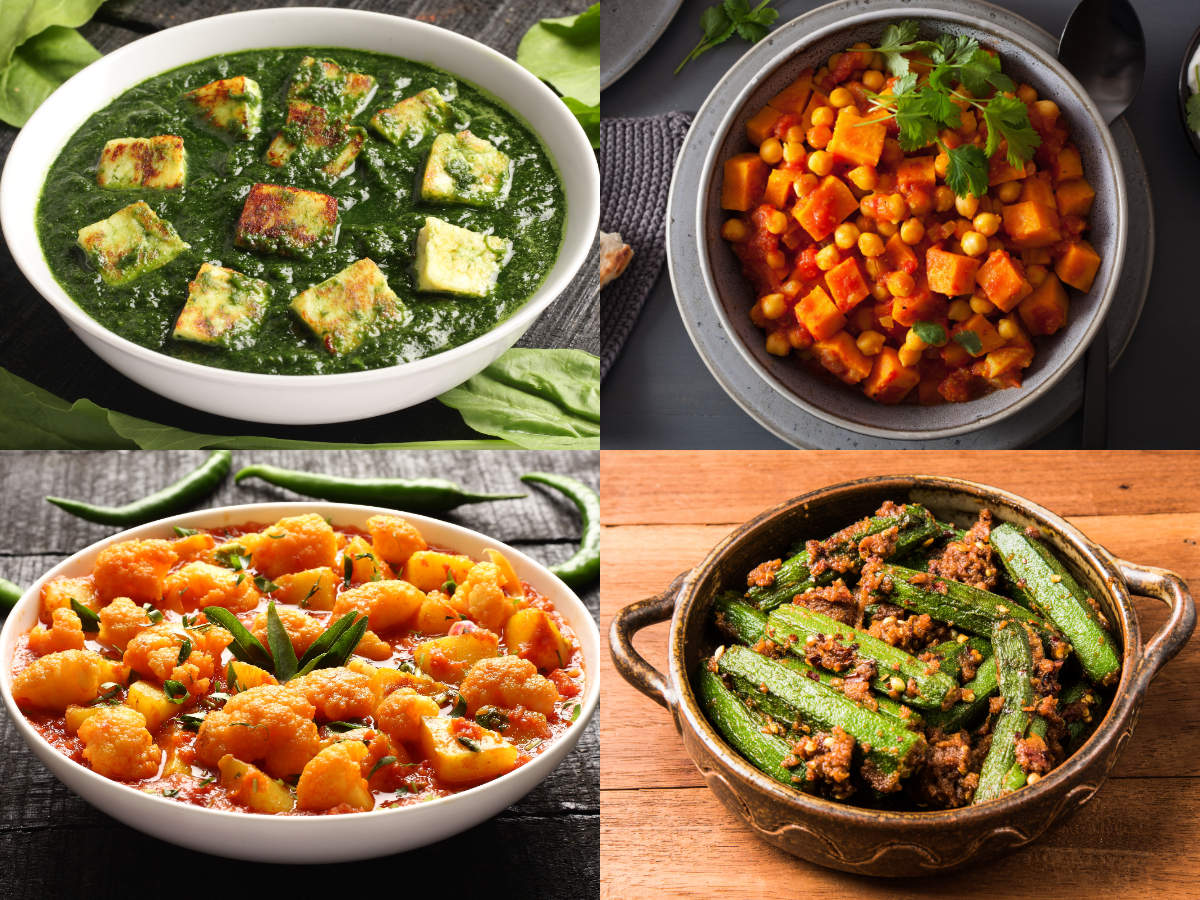 What can be better than being able to relish various delicacies while being wrapped in a cosy blanket on a chilly day? Nothing! The combination of good food and comfort is something which we all love to have during this cold season. We often don't realise that our taste changes according to the seasons, for example, we like eating less-spicy food items in the summer season and in winters, we crave for hot and spicy foods. This happens because our body's demands change as per the weather. In India, we make the most of the seasonal vegetables by blending them with numerous types of spices and flavours. Winter calls for a hot bowl of gajar ka halwa for dessert and baked sweet potatoes for an evening snack. Along with these, the other winter veggies also make their way to our plates.
If you are the person who is in charge of the kitchen then, you don't have to worry anymore about 'what to cook today?' as here, in this article, we are sharing the 10 best Indian winter vegetable recipes which you can enjoy for lunch or dinner. Read on to find them out!
1. Masala Bhindi
This simple North Indian recipe is made with okra, green chillies, tomatoes, onions, ginger-garlic paste and garam masala powder. This semi-dry curry recipe goes very well with chapati or even parathas. This mildly spicy dish is great for dinner or lunch but you can also pack it for tiffin. Find the recipe here and try it now!
2. Methi Aloo
Methi is one of the favourite winter foods. When it is cooked with potatoes and a melange of spices, a very popular winter side dish is made! You can easily make this recipe by just following the simple steps mentioned here and relish it with hot paratha for a hearty meal.
3. Baingan Ka Bharta
How can we not add this recipe to the list? Baingan ka bharta is a Punjabi side dish which tastes best with chapati. First, the eggplant is roasted on an open flame to give the dish a smoky flavour and later, it is fried in oil with mild spices and onions. So, what are you waiting for? Try it now!
4. Aloo Gobi
One of the most popular dishes in every Indian household is ' Aloo Gobi'. This easy-to-make side dish can be paired with both rice and chapati. Gobi or cauliflower is a winter food which offers various types of nutrients, so, try this recipe now and stay healthy in this cold weather!
5. Palak Paneer
When we talk about veg recipes, we just can't miss including this dish in the list! Palak Paneer is almost everyone's favourite side dish for the cold weather. With the goodness of spinach and the delicious taste of paneer, this recipe is surely a winner in every kitchen! So, grab the ingredients and make it now!
6. Sarson Ka Saag
Sarson ka saag with makke ki roti is a sure shot way to satisfy your hunger in a healthy way! This Punjabi delicacy is very easy-to-make and tastes the best when garnished with homemade butter or cream. This recipe will not only comfort you but will also warm you up in this chilly weather.
7. Gatte Ki Sabzi
If you love Rajasthani cuisine then, this recipe is a must-try for you! This dish is loaded with spices and flavours which will surely take your food experience up by a notch! If you are wondering what is 'gatte' then, for your knowledge, we will tell you what it is. 'Gatte' are basically gram flour balls. To make this dish, the gram flour balls are dipped in a spicy curd gravy and is served with chapati or paratha. Read the complete recipe here.
8. Kashmiri Dum Aloo
The Kashmiri cuisine offers a variety of spicy dishes and this is one of them. This dish is made with curd and is very good for the gut! This curry recipe is made with baby potatoes and some spices. Pair it up with plain rice or chapati to enjoy a wholesome meal! Read the recipe here.
9. Rasam
The perfect blend of sour and spicy flavours can be found in this mouth-watering South Indian dish. This recipe is not only delicious but it will also help you warm up yourself, this winter. The spices in this dish will surely cure a nasty cold which you just got because of this breezy weather. Enjoy it as an appetizer or pair it with rice, it tastes great both ways! Get the recipe here.
10. Sweet Potato Curry
Sweet potatoes are rich in vitamins, antioxidants and iron, which makes them ideal for including in the menu for the winter season when our body's immune system needs a boost. This dish is a perfect combination of sweet and spicy flavours which makes it a must-try for everyone. So, make this lip-smacking 'sweet potato curry' recipe and enjoy with rice, chapati, poori or paratha.