Not every footballer matures and develops at the same rate. Some rise to stardom so quickly they cannot cope with the fame and pressure, whilst some hide in the shadows for several years before showing their true colours later on.
Talent eventually surfaces one way or another, and with enough grit and determination you can force yourself to the top of the game.
However, some players have defied the age barrier that says 'you will play your best football at a younger age'. Here's a look at some of the players who have reach the peak of their powers in the latter stages of their career.
7. Miroslav Klose
Miroslav Klose may be a household name across football because of his scoring record at the World Cup. In domestic football however, his growth was quite slow. At the age of 20 he was playing in the 7th division of German football, with Homburg.
He earned a move to Kaiserslautern in 2002, and from then onwards he began his upward trajectory. Klose scored five goals in his debut World Cup in 2002, and earned the golden boot at his second. However, it wasn't until the age of 29, at Bayern Munich, when he won his first domestic league title. For one of the most decorated German players at international level the striker took his time before finally succeeding on the domestic stage.
He then joined Lazio and went on to score 63 goals following his stint in Munich, retiring as the joint highest foreign goalscorer at the Serie A club.
6. Andrea Barzagli
Andrea Barzagli has played nearly 700 games in his long and industrious career. He began his football in the lower leagues in Italy, before he eventually got a taste of Serie A at the age of 23 with Chievo and Palermo.
His early promise as a youngster led to several call ups for the Italian side but he was mostly left out as a reserve. When he was 27 Barzagli looked to climb the footballing ladder and move to a bigger stage, but his move to Fiorentina fell through in 2007 and the Italian defender moved to German side Wolfsburg.
Although he succeeded domestically, winning the Bundesliga, his international career was sidelined temporarily as he was not picked for three years.
However, consistent impressive performances for Wolfsburg earned the centre back a move to Juventus when he was 30. Eight seasons later he has was won seven consecutive Serie A titles, four consecutive Copa Italia's and formed one of Europe's most formidable defences alongside Giorgio Chiellini.
Now 37, Barzagli does not feature as prominently for Juventus, but his peak performances in the later stages of his career have earned him his fair share of silverware.
5. Edwin Van Der Sar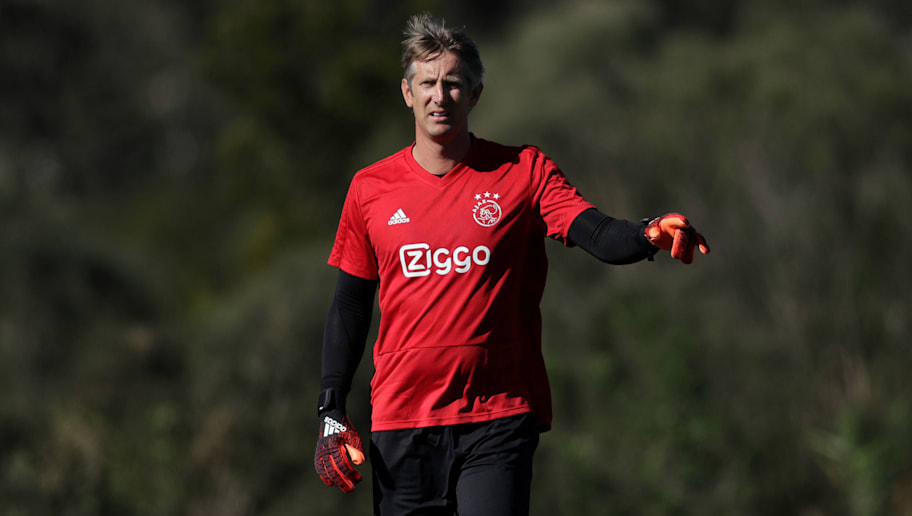 Edwin van der Sar has had a long, successful career with many trophies and awards to his name, but the Dutchman played some of his best football towards the tail end of his playing days.
Early stints at Foreholte, and then VV Noordwijk saw him earn a move to Ajax, where he moved upwards from the reserve side to be a key part of their first team at the age of 23.
He was named as Dutch goalkeeper of the year in each of his first three seasons at Ajax, where he won the Champions League with the Dutch outfit in 1994/95. His performances earned him a move to the Old Lady, but his time was cut short after being replaced by Gianluigi Buffon after two years.
A stint at Fulham saw him catch the eye of Manchester United and at the age of 34, he signed for the Red Devils for £2m. He went on to win the Premier League four times and the Champions League once reaching the peak of his footballing career, before retiring his powers at the ripe age of 41.
4. Fabio Quagliarella The Sampdoria veteran is in some of the form of his life, having equalled Gabriel Bautista's record of goals in consecutive appearances. He has now scored in 11 consecutive games and if he scores in Sampdoria's next fixture against Napoli, he will have broken a record that has stood since 1994.
As he closes in on 36, Quagliarella tops the Serie A scoring charts ahead of Juventus star Cristiano Ronaldo, with 15 goals this term. His best goal scoring season came only last year after he scored 19 goals, and he looks on target to smash his record out the water.
3. Jamie Vardy
Released by Sheffield Wednesday as a youngster, Jamie Vardy was playing in the eighth tier of English football at the age of 24. He was working in a medical spirits factory to supplement his minor football income.
He slowly moved up the pyramid to Halifax town, and then to Fleetwood town before being picked up at the time by championship Leicester City. He had a few solid seasons with the Foxes before lifting them to the meteoric heights of the Premier League title with a remarkable 24 -goal season.
He bettered Ruud van Nistelrooy's record scoring in 11 consecutive matches and went on to play and score for England in Euro 2016, at the age of 29.
2. Luca Toni
Toni spent much of his early career in the lower leagues in Italy, with only a small taste of the Serie A with Brescia when he was 23. He moved around several clubs struggling to make an impact until he signed for Palermo in the Serie B.
A remarkable few seasons changed the Italian's fate when he was 26. Toni scored 30 goals as Palermo were promoted to the top flight. He then scored 20 goals in Palermo's first season back in the Serie A, earning him a move to Fiorentina. He then broke his personal record to score 31 in his first with the Viola before earning a move to European giants, Bayern Munich. And guess what, he scored over 20 in his first season in Munich too.
All in this time, Toni earned a call up the Italian side with whom he won the 2006 World Cup, earning himself a spot on the team of the tournament in doing so. It wasn't until he was 26 when Toni's career sky rocketed to the pinnacle of the footballing world.
1. Antonio Di Natale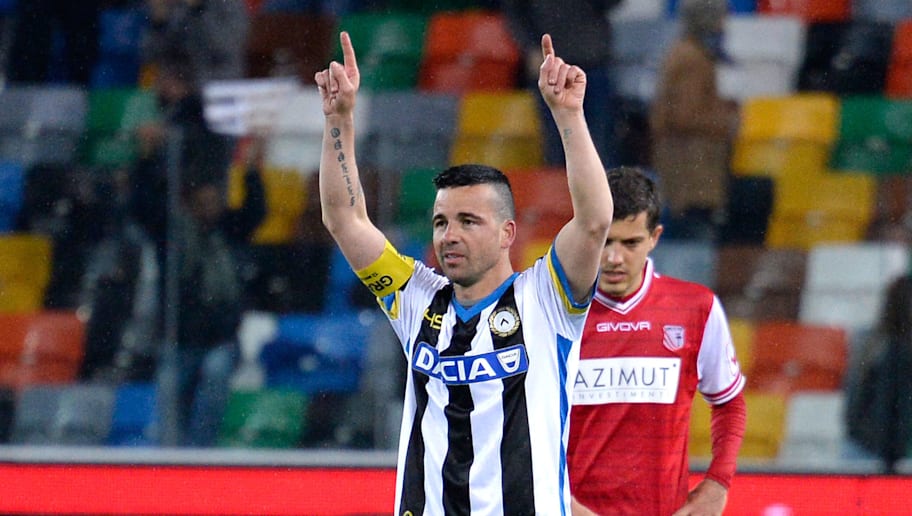 It seems Italian players age far better than most when it comes to footballing ability. Di Natale didn't start playing in the Serie B until 23, and had to wait until he was 25 for his Serie A opportunity.
His goal scoring exploits marketed him as a decent striker, but he never set the world alight. However, that all changed after the Italian's 30th birthday. Whilst playing for Udinese, he returned 29 goals at the age of 32 and followed with three consecutive seasons in which he scored 20 plus goals.
He was voted Serie A's Italian player of the year at 32 and went on to become Udinese's record appearance maker and goal scorer with 227 goals in 12 seasons at the club.
Perhaps the king of the late bloomers.