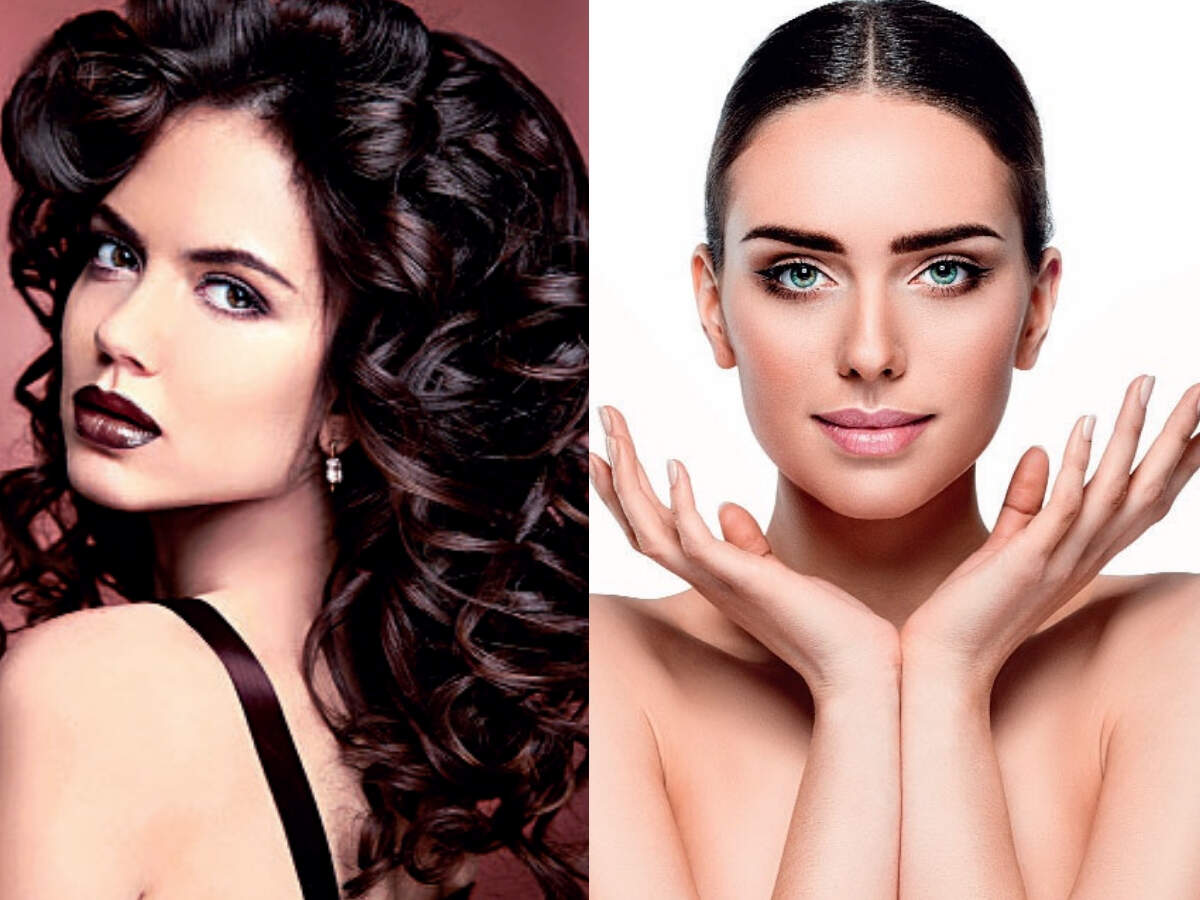 What is it with beauty trends that make people await new ones every year? The 'look good' industry has been revolutionised by Instagrammers and bloggers in the last 3-4 years. These intrepid explorers of the cult of beauty have been trying out revolutionary trends from coloured armpit hair to mermaid tresses to extreme contouring, giving honest feedbacks, are speaking up for their right to wear makeup and demanding more colour-inclusive makeup. While makeup artists are defining the overall looks, beauty is not a one-size-fits-all any longer. There are lot more voices, much more colour and a democratisation of what is the idea of beauty. Keeping the changing beauty landscape in mind, the year is looking forward to some refreshing change – one that veers more towards natural beauty and keeping it real. Here are more trends that are ready to give a facelift to your new year.
OIL IS WELL
Face and body oils are hot and how. They are being used as a base for face, like a primer, to get the 'light-on skin' effect. Plus, it's great for the health of your skin. Body oils are also in vogue as a base prior to body makeup, especially on legs to get that sexy sheen. Body oils like sandalwood oil and other mixed oils (scented ones) are also being used as a replacement for branded fragrances – for the sheer naturalness of it and for the sensuous earth aromas.
BRING ON THE GLITTER
If you thought glitter is so done, then you're wrong. Glitter heavy eye makeup has been seen on both international and Indian runways. There is glitter on lips, and sparkle in your hair as well. Glitter on eyes – both on upper and lower lids is what will really trend in a big way.
HELLO HAPPY SHADES
Think turquoise, orange, cobalt blue and pink. These cheerful colours will rule the roost. You will find them everywhere – on lips, eyes as well as flowers adorned neatly or wildly in hair buns and braids, which brings us to our next big trend…
LEAVES & BUDS IN HAIR
No, we are not telling you to grow a garden in your mane. But to beat the mundaneness, you can adorn some wild flowers and soft leaves in your hair playfully. Instead of picture perfect roses, go for champa flowers. Rose buds look extremely fetching in messy hairdos and braids – try unconventional colours like purple, violet, bright yellow rather than reds and pinks. Buds placed randomly throughout hair strands will be seen in beachside shaadis, bachelorettes and on the ramps.
BACK-FROM-the-FACIALIST SKIN
Now, good skincare is taking as much centrestage as makeup. The clean, glowing skin — with a hint of natural flush — the look when you have just come back after getting your favourite facial done is what is truly 'in'. For tips, check out Deepika Padukone's clean wedding makeup – it's more radiant and dewy than the 'done-up' look. Invest in good serums and moisturisers to hydrate your skin, and raise your skincare regimen a notch up.
OTHER TRENDS
Glossy nude and pastel nails will be big as a departure from the dramatic nail art of 2018
Headbands, and clips, clasps, bows to barrettes, all will rule the hairstyling space
Get ready for chocolate lips – mocha brown and latte coffee shades (pic left) will be hot in 2019
Coloured kajals will compete with the regular kohl in the beauty shelves of Indian women
Glossy lips is all set to make a huge comeback. So, await brand launches of super slick lip glosses