After losing 2-0 in their previous match against hosts UAE, India will hope to bounce back and seal their qualification for the next round by beating Bahrain in their last group stage match on Monday in the AFC Asian Cup.
The Blue Tigers have dropped to the second position in their group and face a variety of situations with regards to their opponents in the knockout stages.
Here are all probable scenarios for India's Group A as well as all other teams in all groups fighting for a spot in the knockouts….
4. If Bahrain beats India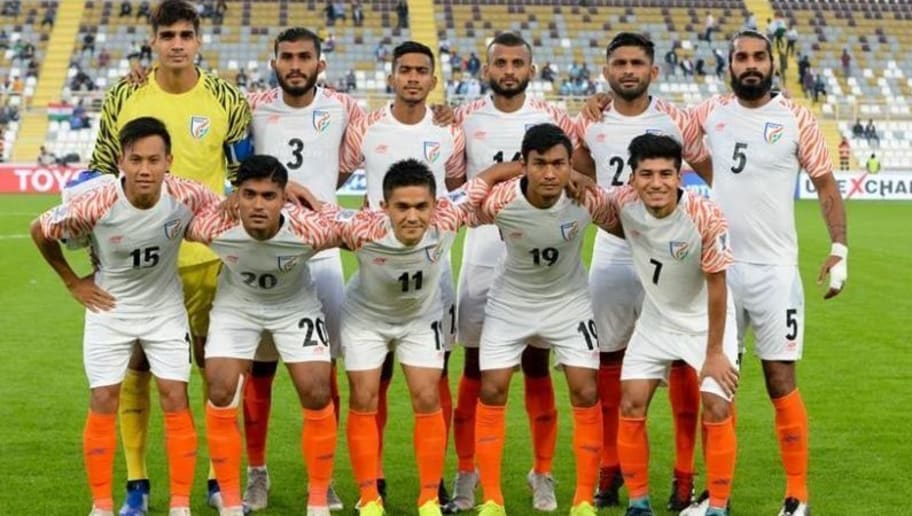 This could turn out to be a very tricky situation for India. If Stephen Constantine's men fall to an unlikely defeat to Bahrain, then their fate in the tournament will be dependent on the result between UAE and Thailand as well as the final outcomes of all other groups in order to decide the best third placed teams to qualify.
In such a case, if Thailand manages to avoid defeat against UAE in their final game, India will definitely crash out of the tournament. However, if UAE beats Thailand, India will be hopeful of going through as one of the best third placed teams.
3. If India draw against Bahrain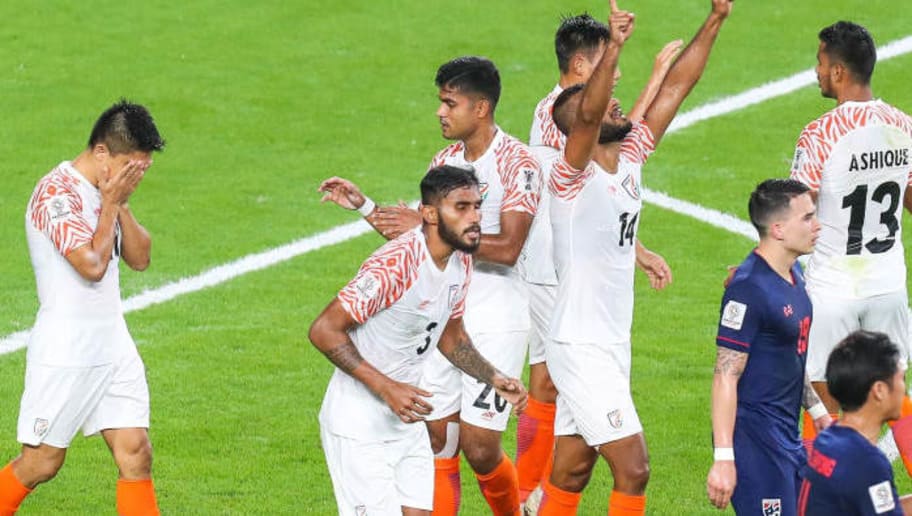 If India manages to avoid defeat against Bahrain, then they will definitely qualify for the knockout stages no matter what happens in the game between Thailand and UAE.
On that side of the coin, if UAE beats Thailand, they will go through as table toppers with seven points followed by India, who will be second, on four points.
If Thailand manages to pull off a draw against UAE, then too India will go through as the second placed team considering the fact that they already beat Thailand in their head-to-head clash earlier in the tournament.
However, if the south-east Asian side manages to beat the hosts of the tournament, they will win the group which would then mean that India will qualify as one of the best third-placed teams among other groups.
2. If India beats Bahrain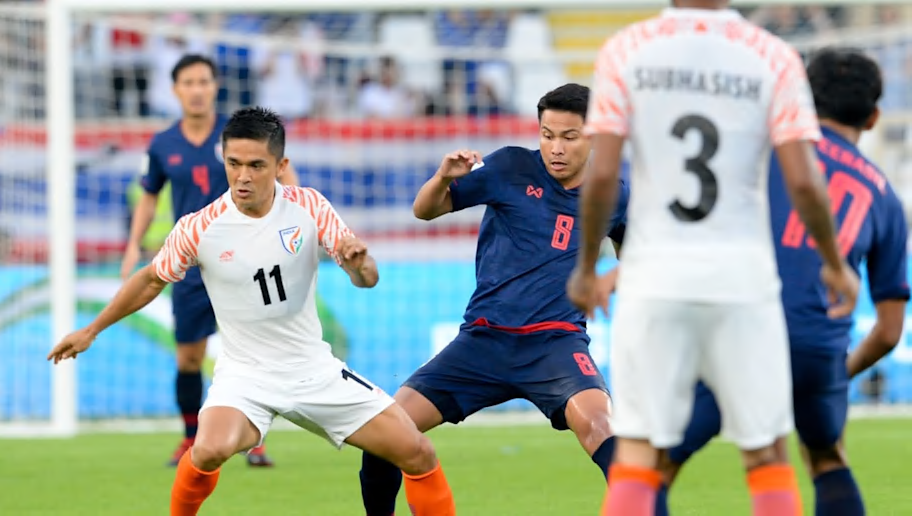 If Sunil Chhetri and his men manage to pull off a win against Bahrain, then the Blue Tigers will go through to the last 16 after claiming six points from three games.
India could also claim top spot in the group by beating Bahrain, provided that Thailand manage to beat UAE on the night.
Ideally, every Indian football fan would want this to happen.
1. Scenarios of all other groups in the tournament
Teams in the third position in Groups C, D, E and F have no chance of catching up on India as the best third-placed teams in the tournament no matter what the result is in the last match of the group stage.
Group B consists of Syria and Palestine who both are on one point each and can match India on four points if the Blue Tigers indeed end up third.
But in Group C, Kyrgyzstan and Philippines are yet to open their accounts. They cannot match India's points tally even if they win their last match. Same is the case with Vietnam and Yemen in Group D, DPR Korea and Lebanon in Group E and Turkmenistan and Oman in Group F.
Regarding the rules set out by the AFC, here is the summary of how the tournament will work in it's knockout stages:
R16-1: Runners-up Group A v Runners-up Group C
R16-2: Winners Group D v 3rd Group B/E/F
R16-3: Winners Group B v 3rd Group A/C/D
R16-4: Winners Group F v Runners-up Group E
R16-5: Winners Group C v 3rd Group A/B/F
R16-6: Winners Group E v Runners-up Group D
R16-7: Winners Group A v 3rd Group C/D/E
R16-8: Runners-up Group B v Runners-up Group F