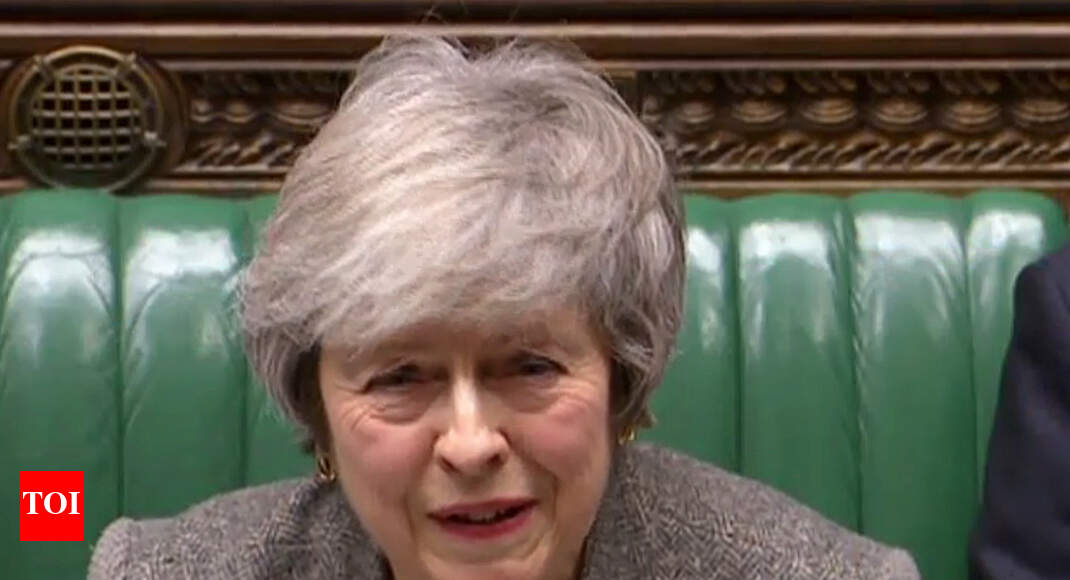 LONDON: Warehouses in Britain are running out of space as UK businesses rush to stockpile critical goods in panic that a no-deal Brexit will now actually happen.
The UK Warehousing Association (UKWA) said three-quarters of warehouse owners say they have no space and costs for space have soared by up to 25%.
The panic has set in after British Prime Minister Theresa May failed to get a majority of MPs to support her negotiated withdrawal deal and the EU refuses to budge on the Irish backstop issue.
In the last quarter, its space matching portal, UKWA MarketSpace, saw a spike in new visitors to the site, with 90% visiting for the first time, and most going straight to the "Search for Space" facility.
The prospect of a no-deal Brexit has intensified demand for storage space as businesses plan for anticipated disruptions in their supply chains post March 29 when an estimated 200 million extra customs declarations may need to be processed. "Clearly this will lead to an interruption in the supply chain," UKWA CEO Peter Ward said. Eighty per cent of the food Britain imports comes from the EU.
But Britain's frozen food storage facilities are already at 100% capacity and there is a shortage of heavy goods vehicle drivers and warehouse staff because many Eastern European workers left Britain after the EU referendum.
However, in these hard times, Britons will at least be able to enjoy an ice-cream as Unilever announced last week that it was stockpiling Magnum chocolate ice-cream bars and Ben and Jerry's ice cream to ensure stocks do not run low in the UK in the event of a no-deal Brexit. Unilever CEO Alan Jope said the consumer giant's deodorant brands, which include Sure, Lynx and Dove, made at its factory in Leeds, were being stockpiled on the other side of the channel to ensure EU citizens can get hold of them after March 29. Unilever is also increasing its inventory of materials used to package products, such as aluminium and plastics.
Siemens UK is stockpiling critical components required for machines used on the railways and in food processing. Pharmaceutical giants such as Johnson & Johnson are all stockpiling medicines, medical devices, as well as emergency trauma packs that are used in the event of terror attacks. Coventry-headquartered Jaguar Land Rover, a subsidiary of Tata Motors, which recently announced 4,500 job cuts, is stockpiling car parts.
But in a new blow to the UK car-making industry, Nissan announced on Sunday that it would not be making its next-generation X-Trail for the European market in Sunderland, as announced in 2016. Instead, it will be produced at its Kyushu plant in Japan.
Nissan Europe chairman Gianluca de Ficchy said: "The UK's future relationship with the EU is not helping companies like ours to plan for the future."
Sixty-one per cent of people in Sunderland had voted to leave the EU, despite the Japanese carmaker warning against Brexit and being the largest employer in the northern city.