New Delhi:
The Ayodhya case hearing was adjourned today after Judge UU Lalit leaves the hearing saying he was a lawyer in a related case earlier. A five-judge Constitution Bench of the Supreme Court, headed by Chief Justice of India Ranjan Gogoi, was hearing the Ayodhya temple-mosque case today. It was expected to take a call on the frequency of hearings in the case. The four other judges on the Constitution Bench are Justice SA Bobde, Justice NV Ramana, Justice UU Lalit and Justice DY Chandrachud. The decision on the title suit, pending for six decades and at the heart of India's most politically divisive row, comes amid demands to speed up the plan to build a Ram temple at the site where the 16th-century Babri mosque stood before it was razed by Hindu right wing activists in 1992.
Here are the Live Updates of the Ayodhya Case Hearing:
BREAKING: Next hearing of the Ayodhya case to be on January 29.
BREAKING: The case has been adjourned to a different date after judge UU Lalit exits case saying he had been an advocate in a related matter.
Here are the updates from the court:
Advocate Rajiv Dhavan raising the issue of Justice UU Lalit.
Judges are conferring among themselves and arguments are continuing in the issue.
No hearing in the Ayodhya case today, only date and schedule to be decided, reports news agency ANI.
For the BJP, early hearing in the case would mean good news politically. In the last two years that the party has been in power in Uttar Pradesh, Chief Minister Yogi Adityanath, a Hindu priest as well, has made Ayodhya a showcase when it comes to development and tourism projects. Part of the plan is to build a massive Ram statue in the temple town that will be the world's tallest. The BJP hopes these moves will attract votes in the general elections, especially from those among the majority Hindus who believe that a Ram temple should be constructed in Ayodhya at the earliest.
Visuals of security outside the Supreme Court ahead of Ayodhya Hearing by a five-judge Constitution bench: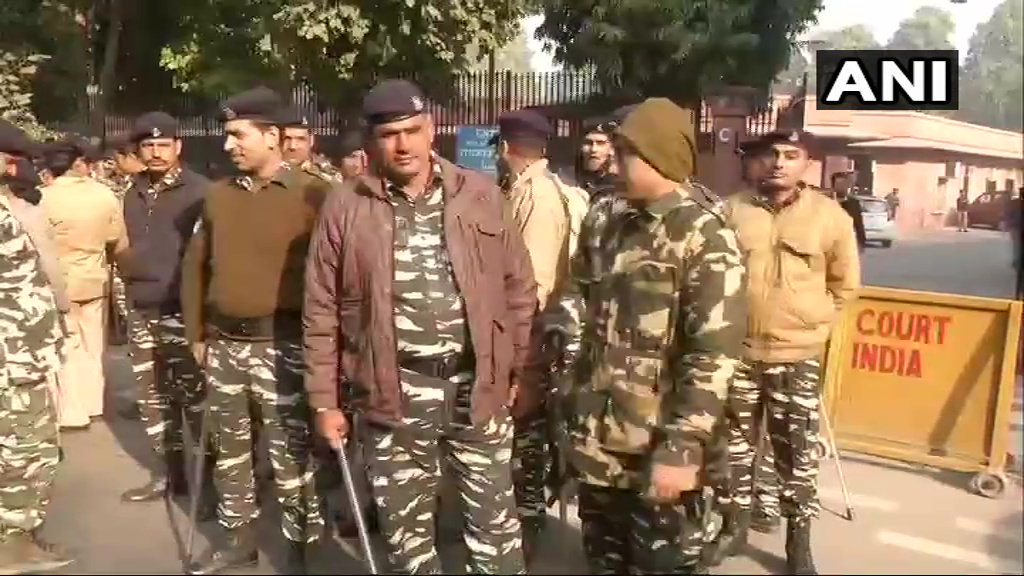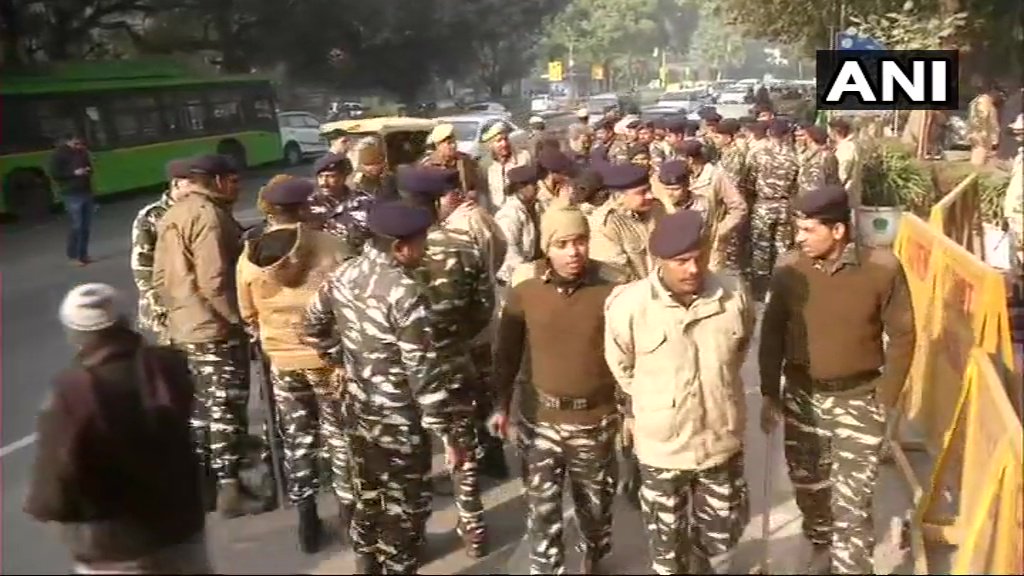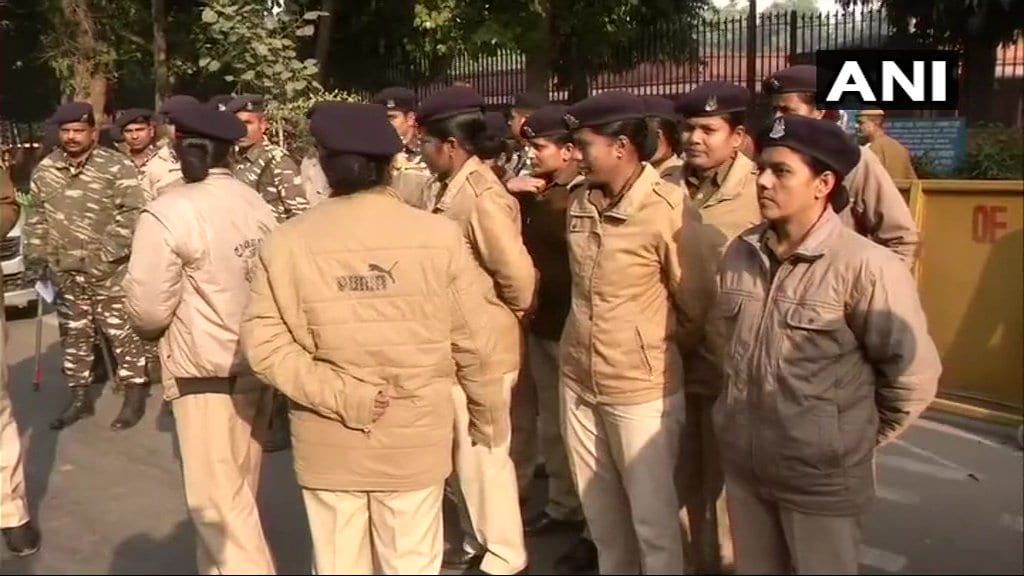 Members of the ruling BJP, some of its allies and right-wing groups want a special executive order or ordinance to enable the start of construction before the general elections are announced. Last year, the Supreme Court refused an early hearing in the case.