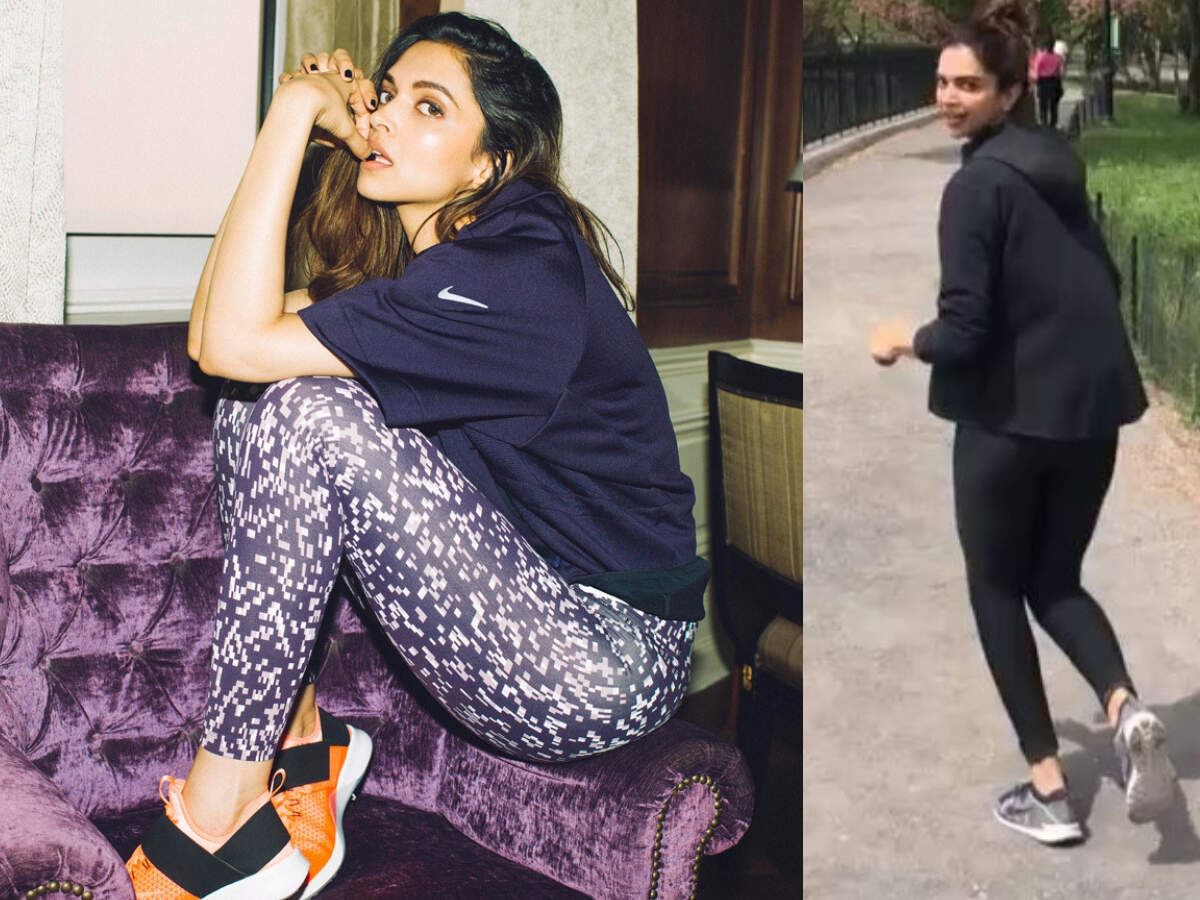 Popular actress and now a producer, Deepika Padukone is globally recognised for her beauty and commendable acting skills. She also has an amazing body and a figure to die for which can make anybody green with envy! Naturally, we all have this question in mind. What diet and workout does the Padmaavat actress follow? Can you guess?
We might not know the ultimate secrets of her fit body, but we know one thing – she is head over heels in love with her workout routine! In fact, you can follow it too!

It's running! Yes, the leggy lass of Bollywood, who will be seen next in the film 'Chappak' is an active runner and makes sure to workout outside whenever she can. She also does yoga and weight training whenever she can. She trains under Nam, a popular celebrity personal trainer who has helped her take her love for fitness to the next level. Nam also shared pictures just before her wedding, teasing her about her last workout session as a single woman.

Deepika also participated in the viral Fit India challenge last year where she took up the challenge and literally ran to win the prize! She shared the video of her workout and added that running was her new obsession.
She also practices variations of running with her trainer. In a video shared by her trainer, she can be seen practising a quick and easy stair- running workout. Watch for yourself!
Not just Deepika, a lot of people swear by running to stay fit. This is the perfect regime for people who love spending time outdoors and would like to stay away from the gym. And, not to forget, it is an amazing way to lose weight on the go without too much of a hassle. This is because, for optimum weight loss, it is needed that you burn way more calories than you consume. Running, which requires you to exercise a lot of muscles at the same time does exactly this. Hence, it is a form of intense workout which can help you shed weight faster and in a more efficient way. Plus, it also ensures that you burn calories even after you are done working out (sometimes, even up to 48 hours after the workout!).
What running also does is suppress your hunger hormones. When this happens, you are bound to feel satiated and full and thus find a way to battle the hunger hormones.
Running is also an extremely good option for those who are thinking of losing their belly fat, which is one of the hardest things to do. You don't even have to switch your diet for this. Studies have even proved that running 1 kilometre on the treadmill delivers better results than walking for the same equal distance.
Apart from weight loss, running also poses a lot more benefits. Running not only ensures that you exercise your joints and muscles proactively, but it also helps you maintain better heart health. Running for as little as 5-10 minutes a day can help you lower your cholesterol levels, reduce the chances of heart diseases and take the risk of blood sugar problems.