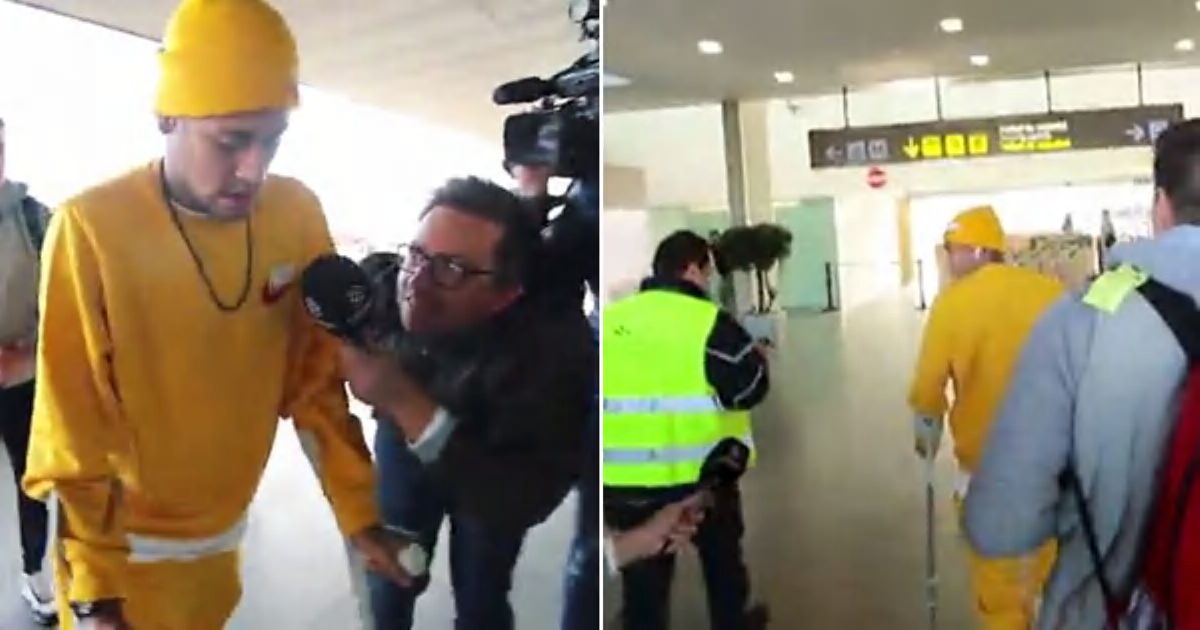 ​After being asked repeatedly about a potential Barcelona return on Thursday, Paris Saint-Germain star Neymar lost his cool with the journalists posing the questions.
​Facing 10 weeks out with a metatarsal injury, the Brazilian maestro landed in ​Barcelona on Thursday where he will undergo the full period of rehabilitation from injury.
Upon his arrival, reporters at the airport asked the star, who was on crutches, if he wanted to wear the Barcelona jersey once more, something which really angered him, obviously considering the reason and the condition that led him to come back to Barcelona in the first place.
"Don't touch my b***s!" was the blunt response from the Brazilian, who was evidently tired of the rumours surrounding him.
​​