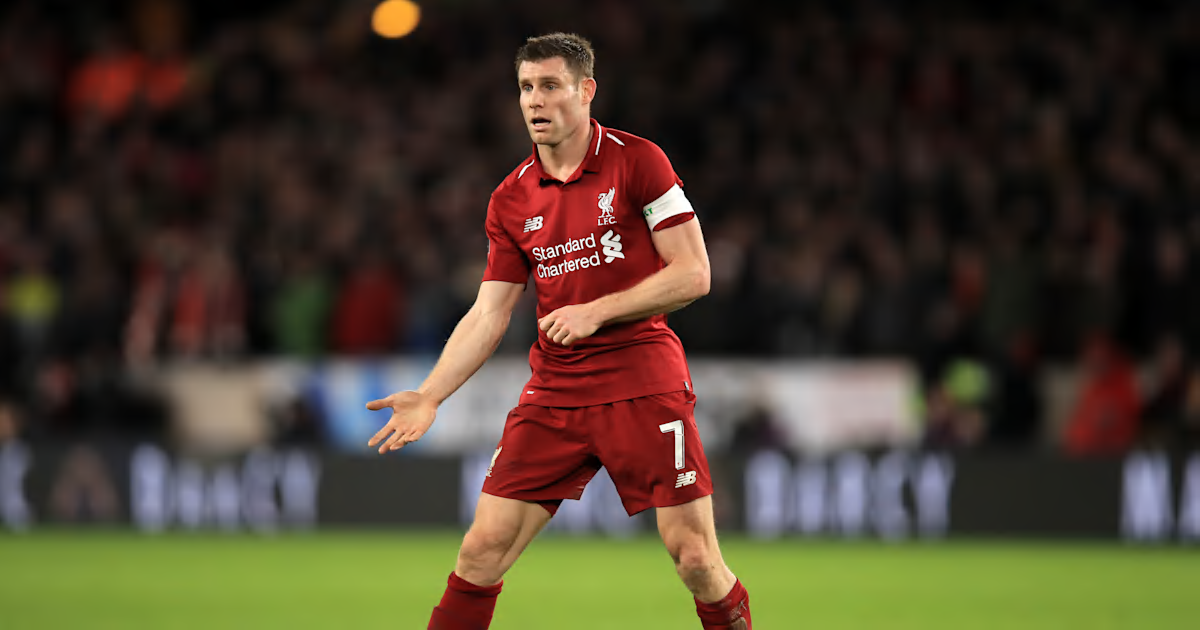 ​Liverpool midfielder James Milner has dismissed suggestions that their early exit from the FA Cup will be beneficial to them, claiming that, "as players one want to win every single game."
The Reds were knocked out in the third-round of the FA Cup by Wolves who beat them 2-1 courtesy of a stunner of a goal by Ruben Neves. The loss was Liverpool's second consecutive one following their 2-1 loss to Manchester City in the Premier League.
Milner for his part believes that the club should now focus on getting back to winning ways as they look to compete domestically and in Europe.
"Not really. I think when you're a team like us, with the players we have, you want to win every single game. We're disappointed to not win and go through. In the league [we are in a good position], yeah, but obviously that's not what we've thinking about … We want to progress in every game we play — whether it's the Champions League, League Cup or the Premier League," Milner said as​ quoted by ESPN.
"It's disappointing but we have to make sure we recover and bounce back from this. But, like we said before, we have to reset our sights for a few days' time for another big game. The games keep coming thick and fast and hopefully we can get a few of the injured lads back as well."
The Reds travel to face Brighton and Hove Albion on Saturday with a four-point lead at the top of the table and will need to ensure that they do not slip up considering that City for their part are breathing down their necks.