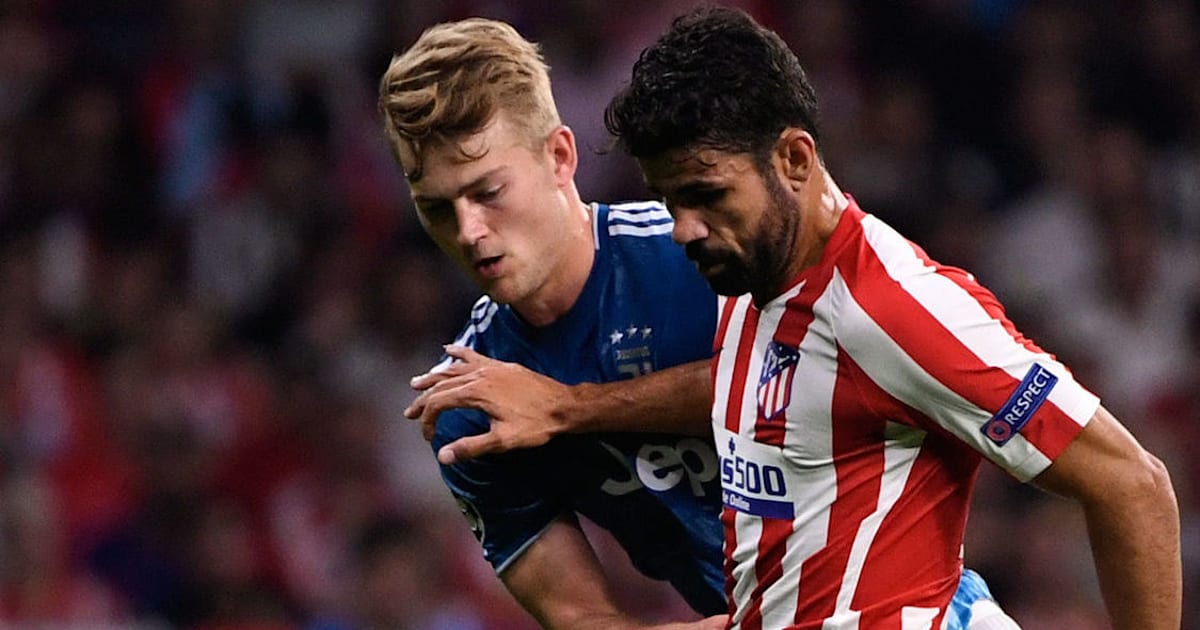 ​Much hyped Dutch centre-back Matthijs de Ligt has been savaged on Twitter after his shocking performances for ​Juventus with many hilariously terming him 'the Dutch Phil Jones.'
Juventus began their ​Champions League campaign with a draw after surrendering a ​two-goal lead and De Ligt's performance was majorly critiqued by fans. ​Atletico Madrid came from two goals down and earn a point thanks to two headed goals and fans thought De Ligt should have done better for both goals.
After the game, the 20-year-old defender was the being mocked on Twitter with fans brutally comparing him to Manchester United's Phil Jones.
Here are some of the best tweets from fans who trolled De Ligt after his performance against Atletico Madrid:
Genuinely makes me sick to my stomach to watch de Ligt on Juventus. Turned him from a fearless, high-pressing, positive defender into a passive one who just sits and waits to clear crosses.

Can imagine he gets so frustrated watching our games.

Grass ain't always greener.

— Marc Geschwind (@MarcGeschwind) September 18, 2019
This is like saying Mathjis De Ligt cannot be said to as good a CB as Otamendi because De Ligt hasnt spent enough years playing Top flight football. https://t.co/hDrDfATDPI

— Heisenberg (@Phumylo) September 19, 2019
The way he rushed out of position to cut the pass on felix's chance, that's to be expected, fixable with time, I have faith in him.

— Ibrahim (@SisyphusEsque_) September 19, 2019
De Ligt has had two really shoddy displays in a Juvenrus shirt already. Napoli (H) and Atletico Madrid (A). Huge games in which he didn't score a header to paper over his suspect defending. Joe Gomez is the one.

— Zuhraiz (@zuhraiz00) September 19, 2019
De Ligt, who joined Juventus in the summer for £67.5 million, continues to adjust to his new team after an incredible campaign last season in the Netherlands for Ajax, where he led them to the UEFA Champions League semi-final and helped them win the Dutch league.