The January transfer window has just closed and there were not a lot of clubs that participated this time. However, that has not stopped some clubs from going all out and spending during the month. A few have gone out and brought some expensive players, even is some of them are joining only in the summer.
Here are five teams that spent the most money in the 2019 January transfer window.
5. Paris Saint-Germain – €45 million
Paris Saint-Germain have been on the lookout for midfielders in this transfer window, and even went so far as to enquire on a loan deal for Arsenal's Mesut Ozil, but they did get their hands on Zenit St. Petersburg's Leandro Paredes for €45 million. They did not sign any other player, even though Neymar is out for the next few weeks.
4. Guangzhou Evergrande Taobao – €67.27 million
Guangzhou have been aggressive in the January transfer window, signing five players. Their most high profile signature was that of Barcelona's Paulinho, whom they bought permanently for €42 million euros, exercising their option to buy.
They also paid €19.2m for Taliska from Benfica. The three other players were low profile compared to the other two, but their overall expenditure sees them in the top five.
3. AC Milan – €70 million
AC Milan had to let go of their star striker Gonzalo Higuain as parent club Juventus chose to send him to Chelsea for the loan fee they were paying, but they bought some players of their own, paying €35 million each for Krzysztof Piątek and Lucas Paqueta to help them this season.
2. Chelsea – €73 million
Chelsea were on the hunt during the transfer window, desperately looking for a striker. They brought in Higuain for a loan fee of €9 million, while also paying a massive €64m for Christian Pulisic from Borussia Dortmund. Higuain will be with the team for the rest of the season whereas Pulisic will join the Blues only in the summer.
1. Barcelona – €90.2 million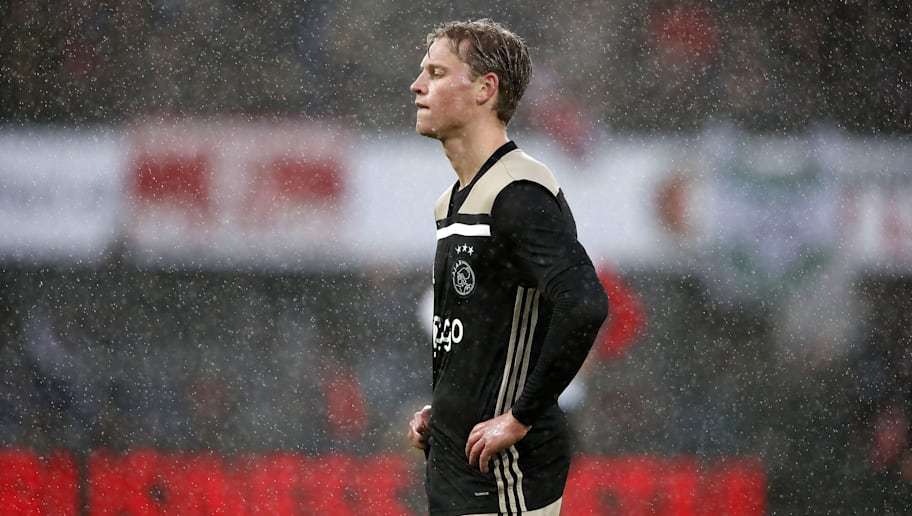 Barcelona were all in during the January transfer window, looking for reinforcements in their backline. They brought forward the signing of Jean-Clair Todibo, whom they were going to sign for free in the summer, while also signing Kevin-Prince Boateng and Jason Murillo on loan to help their cause.
Their biggest spend was on the capture of Ajax youngster Frenkie De Jong, for whom they paid a massive €75 million. They also confirmed the signing of Emerson for €12m from Atletico Mineiro. Both players will join the club in the summer.