Superstar Rajnikanth's younger daughter Soundarya Rajnikanth got married to actor-businessman Vishagan Vanangamudi in Chennai. The wedding and the lavish reception witnessed some of the biggest names from the South Indian film industry, Bollywood and politics. Known for simple decor, South Indian weddings are always decorated with lot Indian elements, reminding us of traditions.
Soundarya's wedding too was lavishly decorated with gorgeous flower decor. The beautiful background with Krishna-Radha behind the bride and the groom's jhoola was quite an attention grabber. Donned with mor-pankh (peacock feathers) on a blue background the sculptures of Krishna and Radha gave a blissful background to the oonjal (swing) done for the newly wedded couple.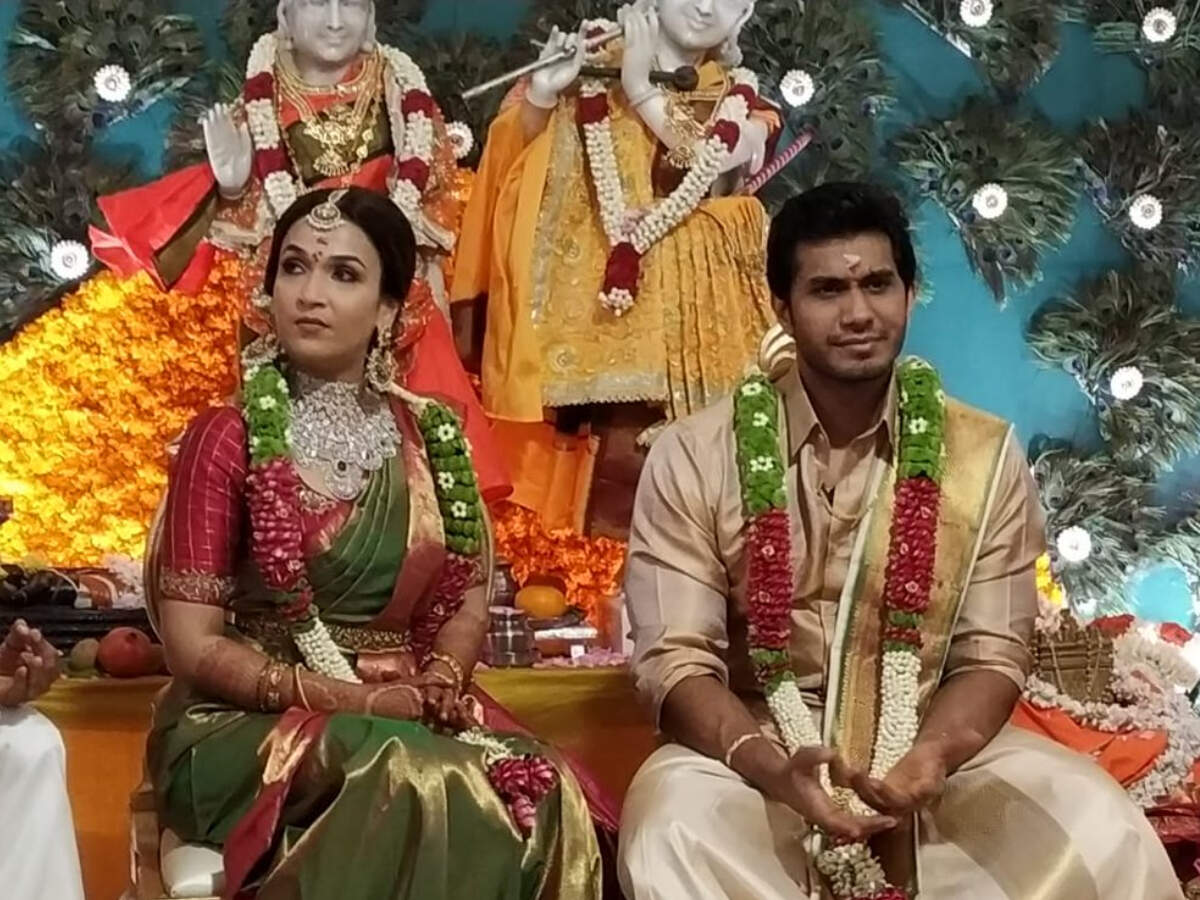 Oonjal (The traditional swing)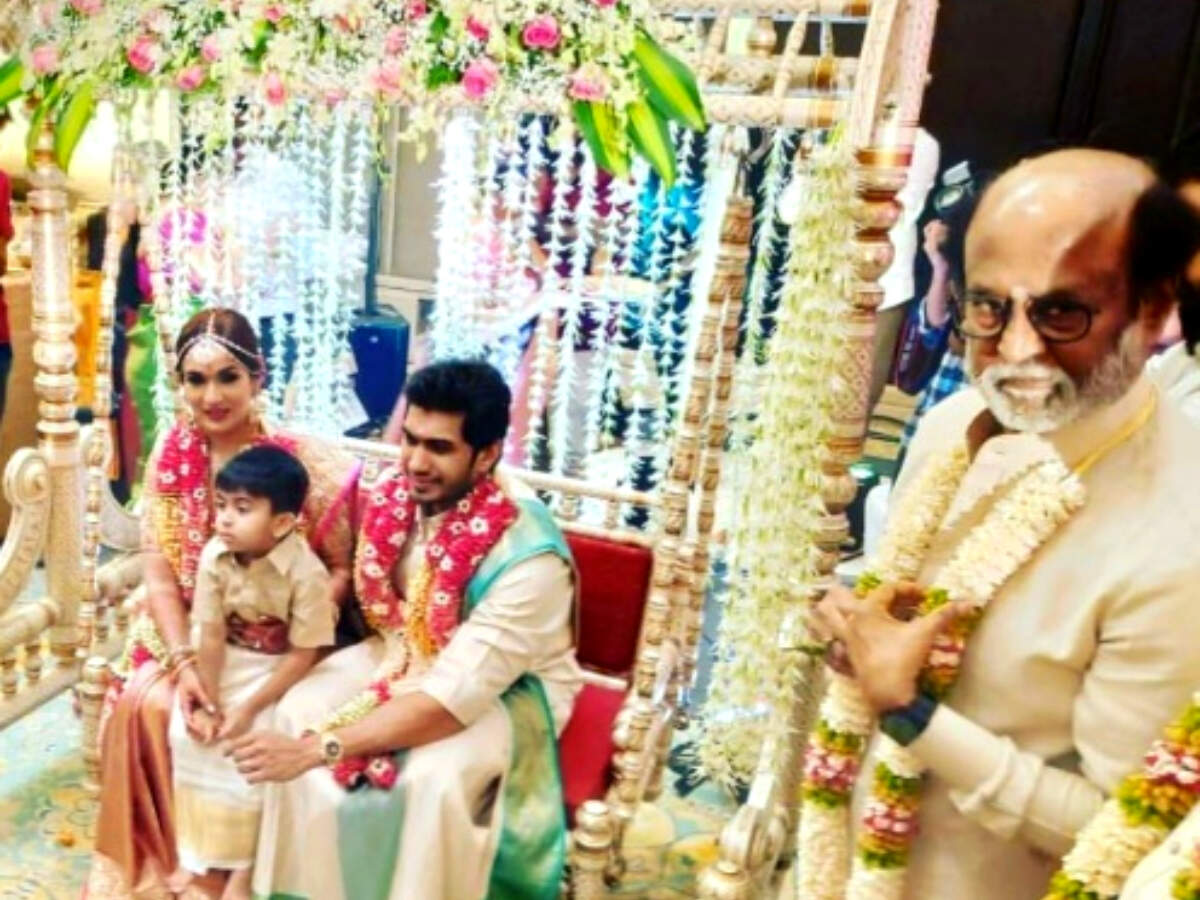 Oonjal refers to a traditional wedding swing. During this ceremony, the couple is made to sit on a swing which is rocked gently. The women of the family surround the swing and sing Oonjal Pattu songs and the elders of the family come one by one and feed the couple milk and banana and bless them. The oonjal done for Soundarya and Vishagan was donned up with rajnigandha and pink roses. The oonjal looked beautiful with the white flower curtains and the top gear done with blush pink roses.
From roses to tube flowers, marigold and lotus, Soundarya's wedding completely had a flower-power decor.
Roja Malai (The wedding garland)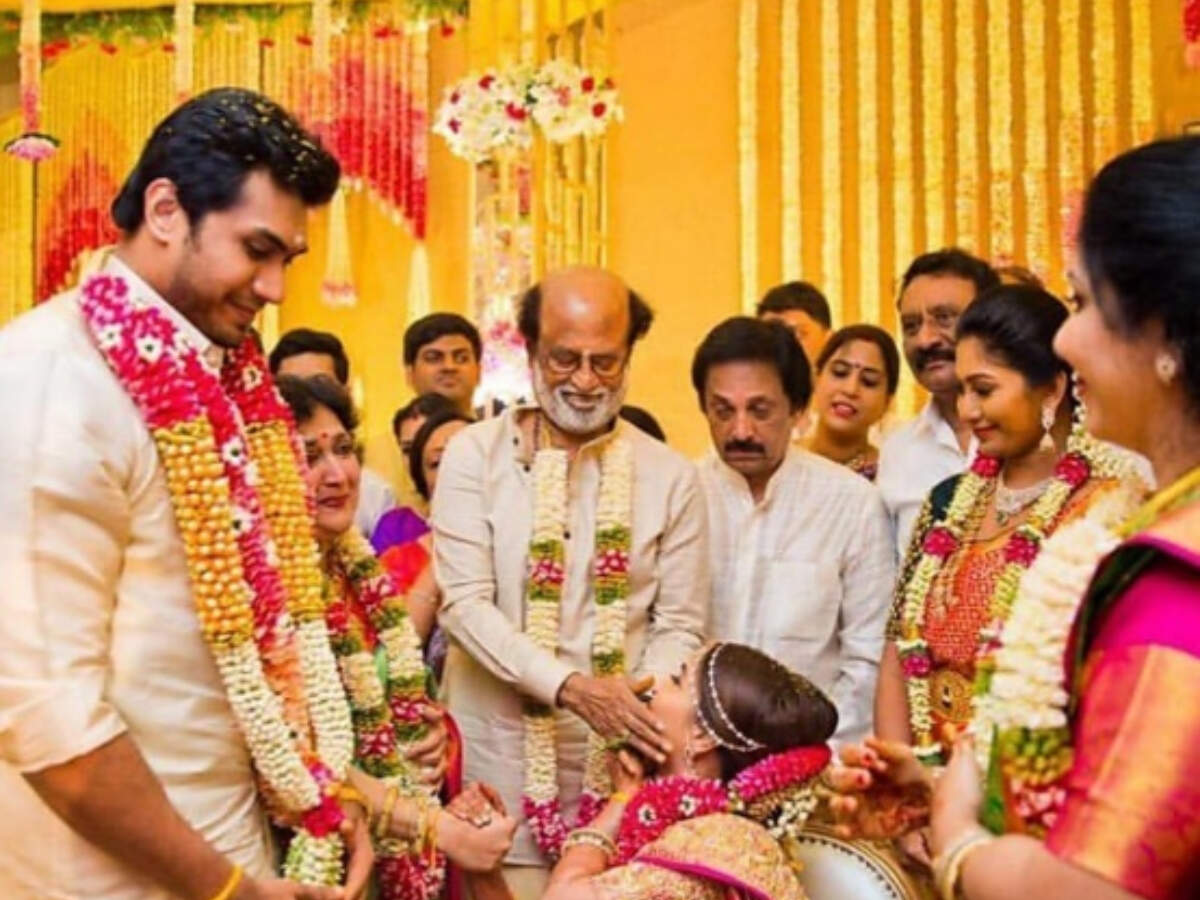 The popular wedding garland known as roja poo malai is one of the most important wedding elements. Roja poo malai is made with flowers finely weaved together into an extensively knit, heavy garland.
The lotus chandeliers above the vedi/ mandap looked beautiful as they showered their lucky charm on the couple.
Eminent guests at the wedding:
A lot of popular celebrities and politicians attended the wedding of Soundarya and Vishagan. Take a look at the politicians who attended the wedding –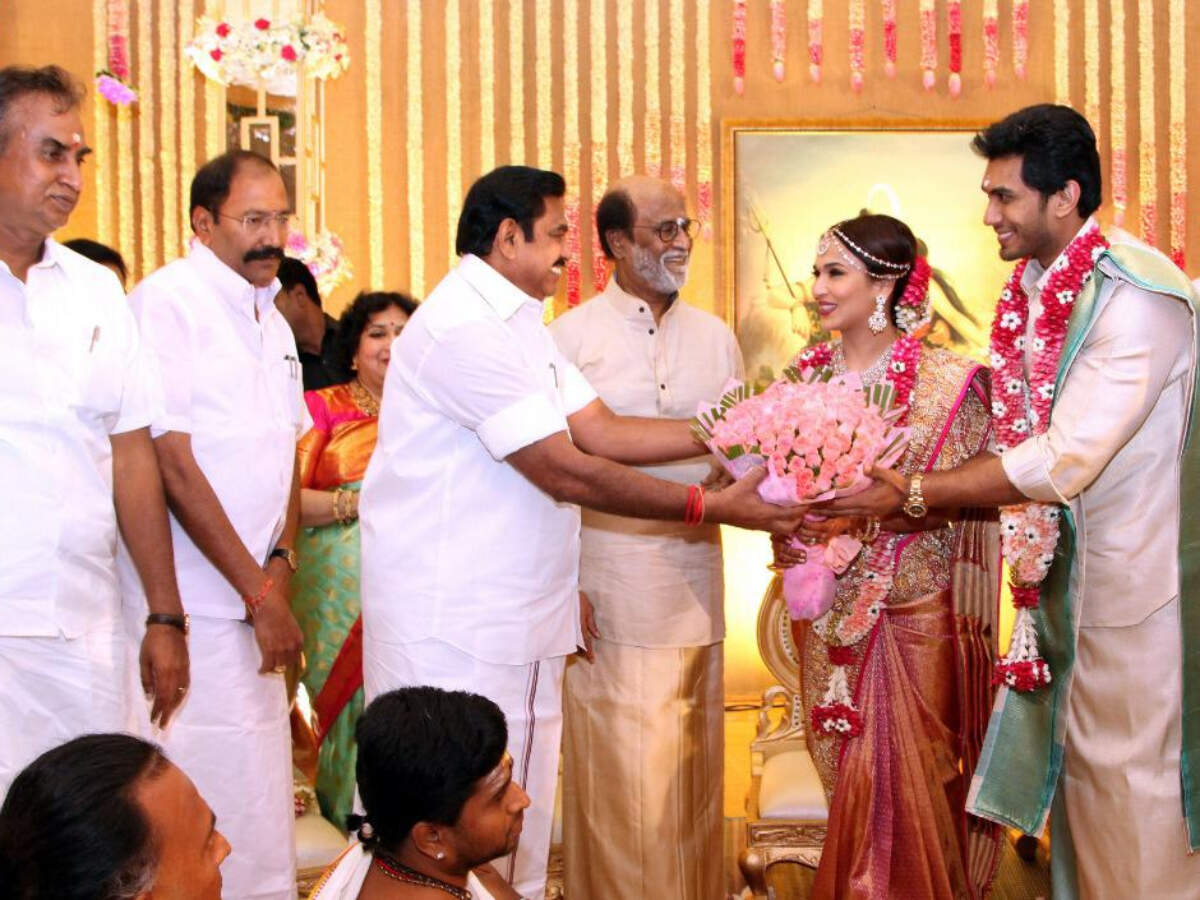 Tamil Nadu Deputy CM Panneerselvam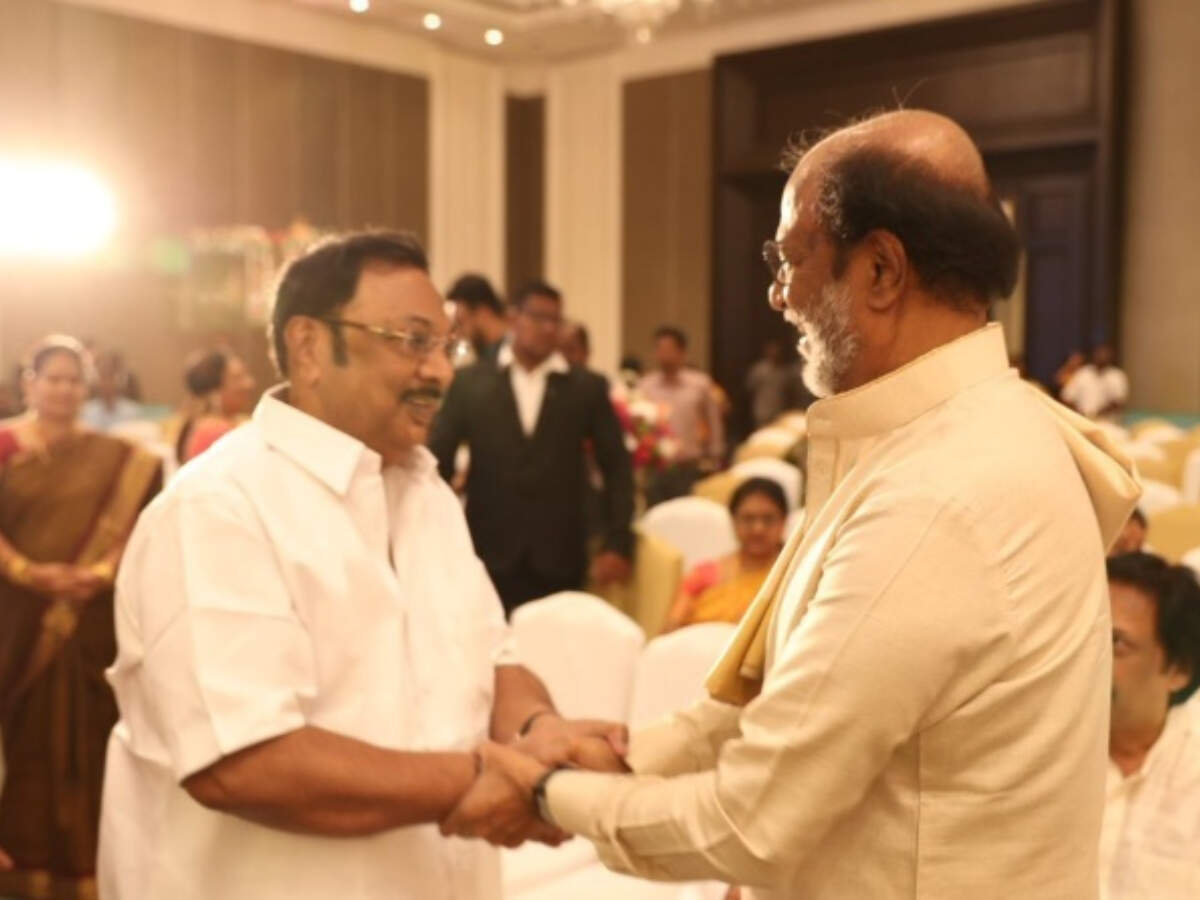 Ex Central Minister and MK Stalin's brother Muthuvel Karunanidhi Alagiri (MK Alagiri)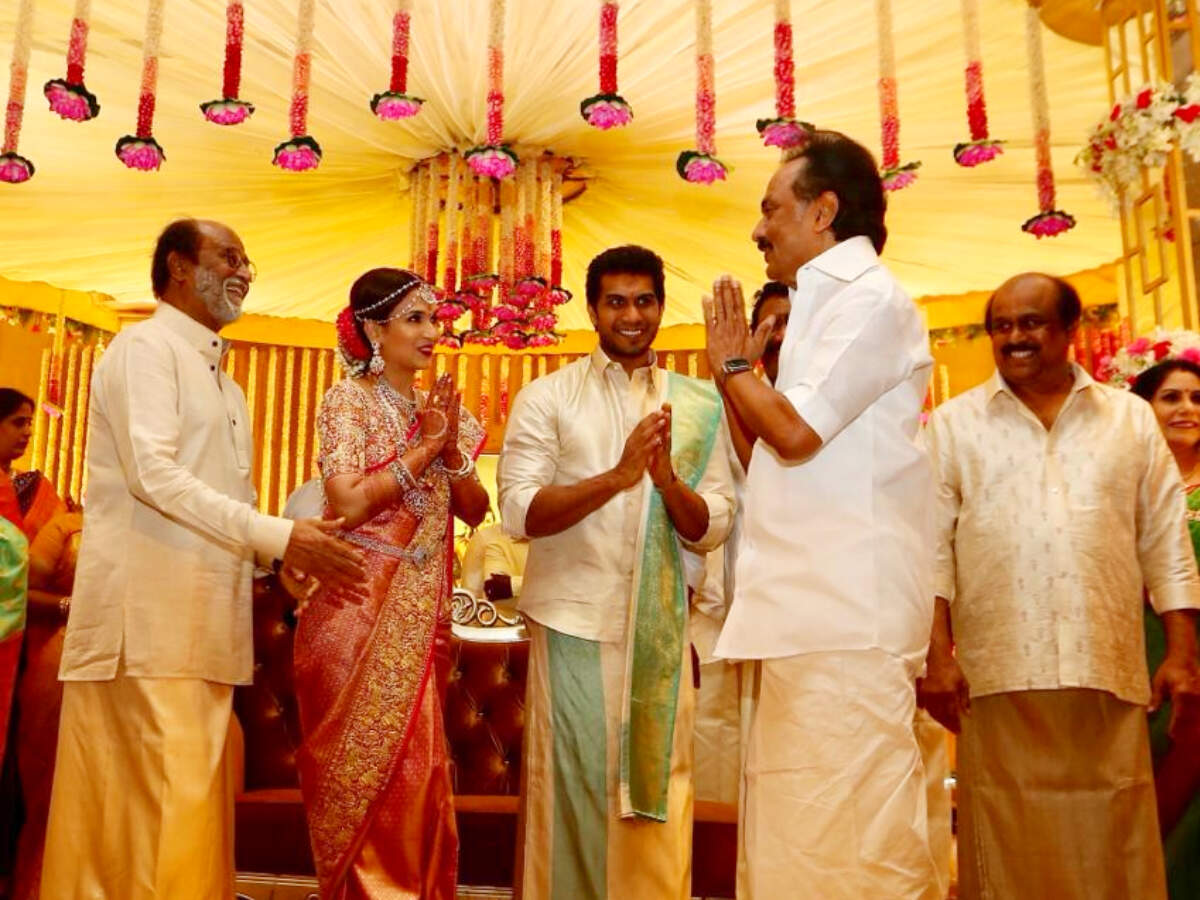 Muthuvel Karunanidhi Stalin known as M. K. Stalin or Sudalai
Other popular celebrities –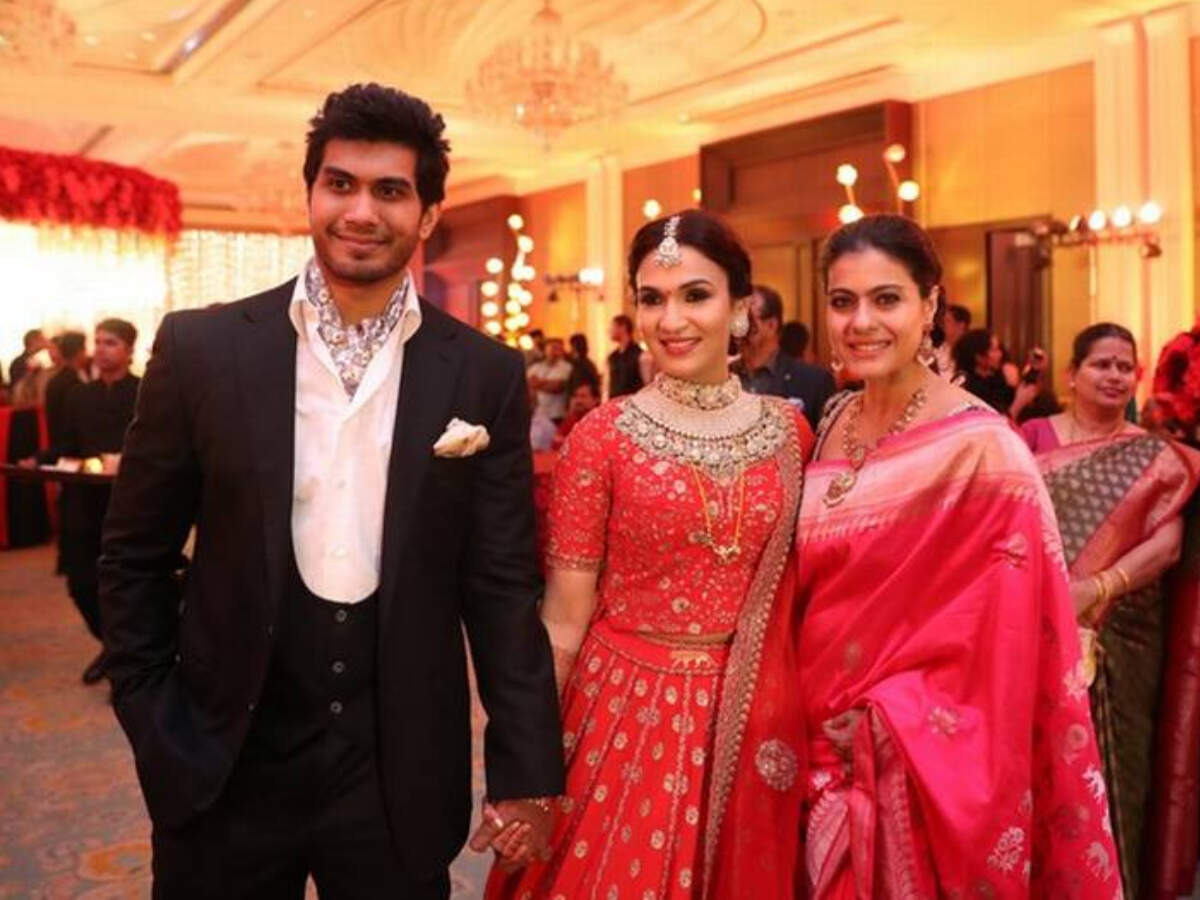 Kajol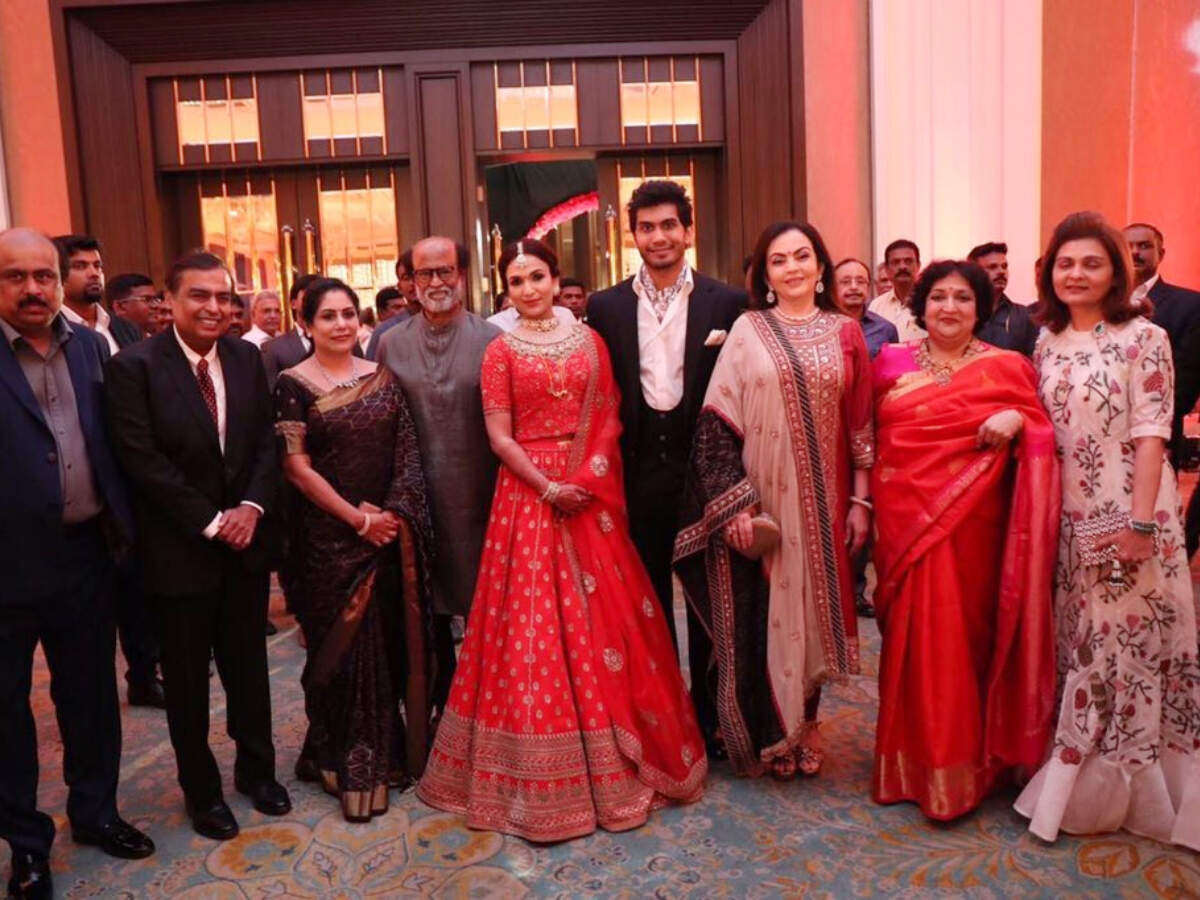 Mukesh Ambani and Nita Ambani
Boney Kapoor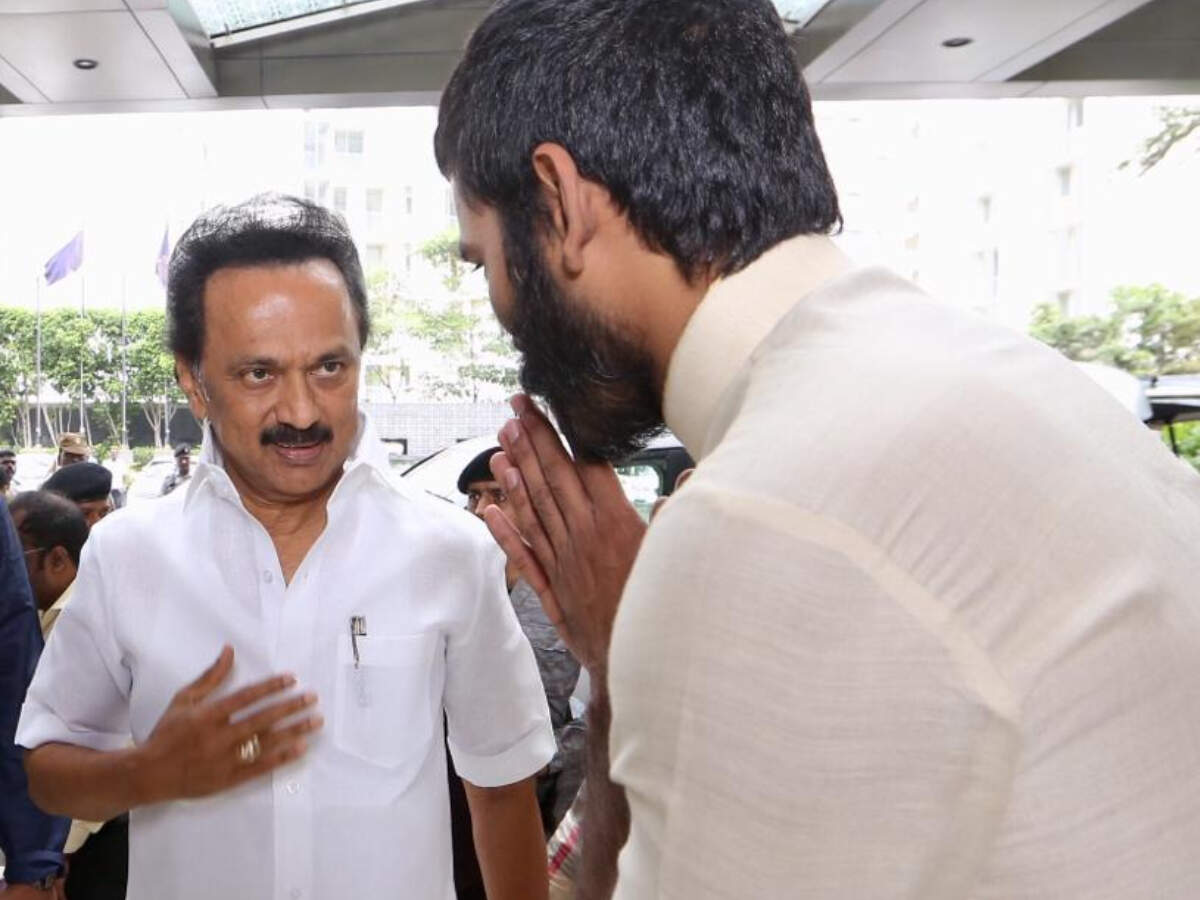 Dhanush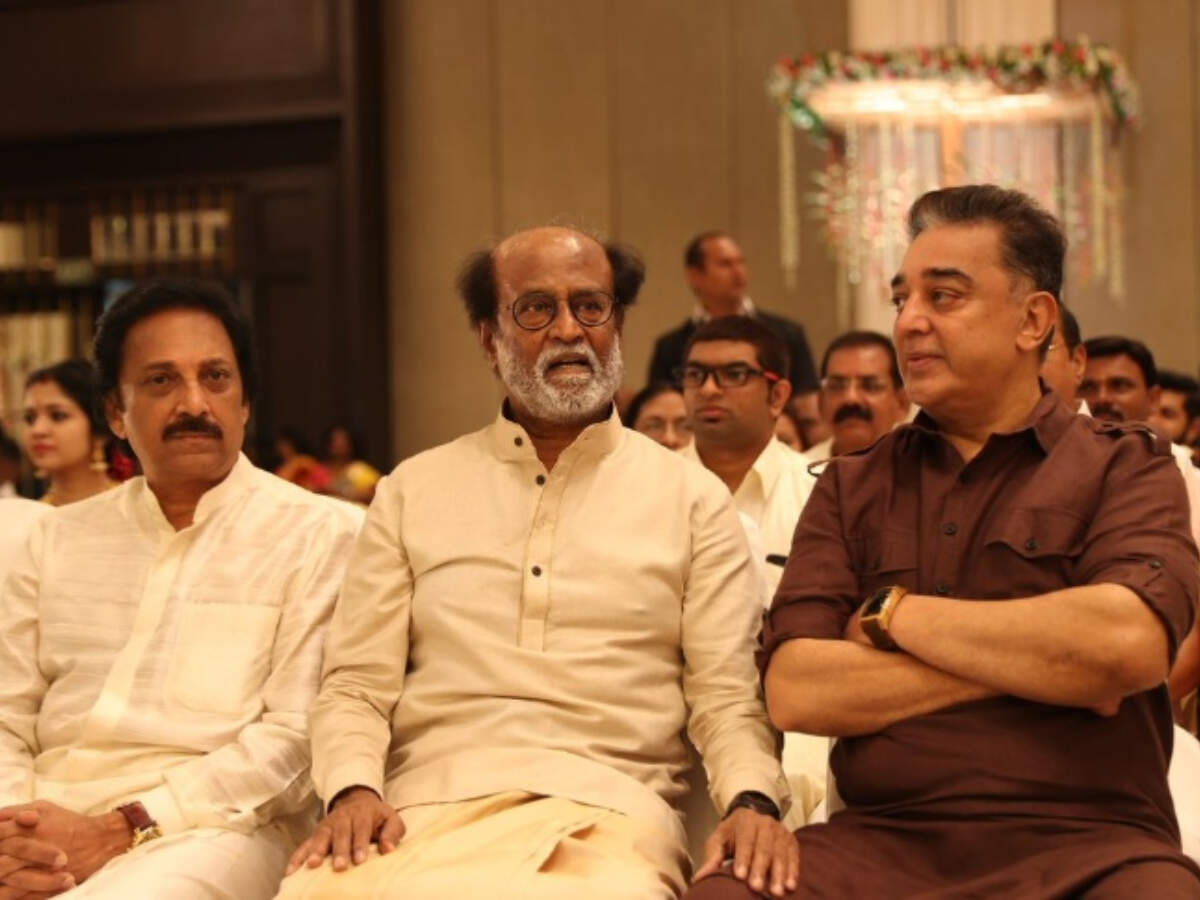 Kamal Hassan