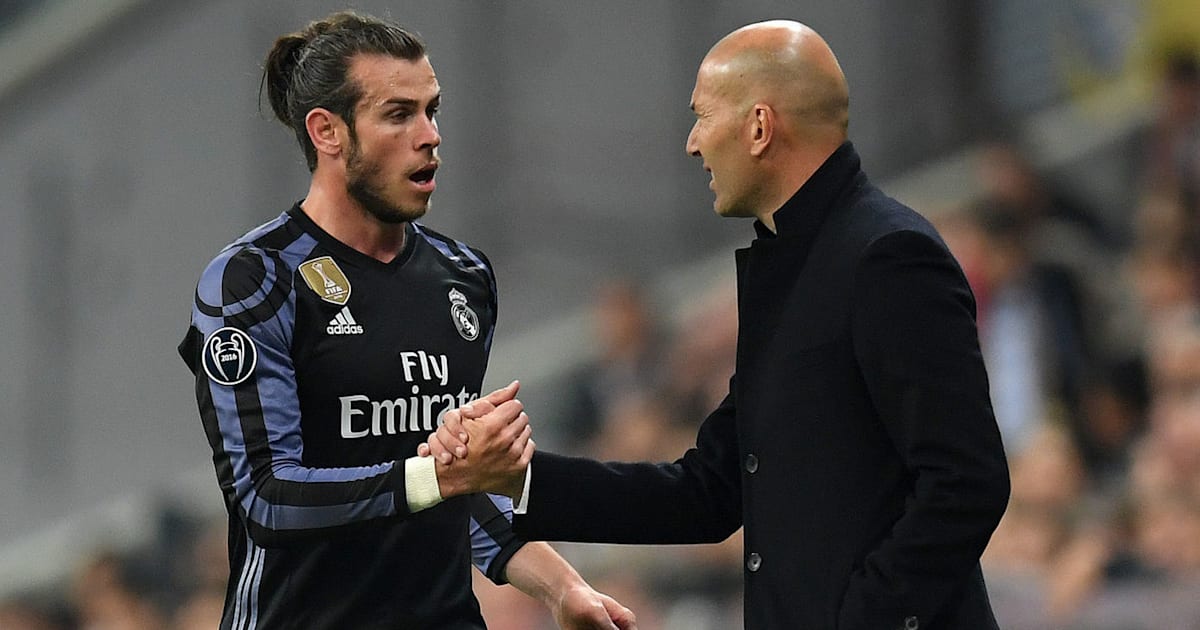 ​​Real Madrid winger Gareth Bale has said that Zinedine Zidane and he have not spoken since the night of the Champions League final, a game in which he scored his stunning overhead goal against Liverpool.
The Welshman came off the bench in the second half to score two goals to help Zinedine Zidane lead Real Madrid to their third consecutive Champions League title.
In a recent interview with ​FourFourTwo, Bale has spoken about what followed after the final, specifically him having not spoken to Zidane since the night of the final.
Starting out, he said, "He (Zidane) didn't talk to me about it – I still haven't spoken to him since. Our relationship was good. I wouldn't say we were best mates, it was just a normal professional relationship."
He continued by revealing how he felt when he did not start the final, saying, "I was really frustrated not to start. I'd played pretty well since coming back from the last little niggle I'd had in December. I scored five goals in my last four league games of the season and felt like I deserved to be involved from the start."
The Welshman then stressed that it was those same frustrations that likely prompted him to attempt the daring overhead kick, ​just three minutes after being brought on as a substitute in Kiev by Zidane.
He said, "I was desperate to get onto that pitch. When I ran on I was still a bit angry, and that's probably why I did what I did next. I've watched the goal back a couple of times. I didn't feel like I had a point to prove – I wanted to do it for myself and the team."
"If you play in any final you want to be going home with the trophy, no matter what it takes. If it meant waiting to come on for the last 30 minutes, so be it," he concluded.
With Zidane and Ronaldo both having left the club since, Gareth Bale has become a much more important figure and has assumed more responsibility along with Karim Benzema in what is the beginning of a new chapter in Real Madrid's history.