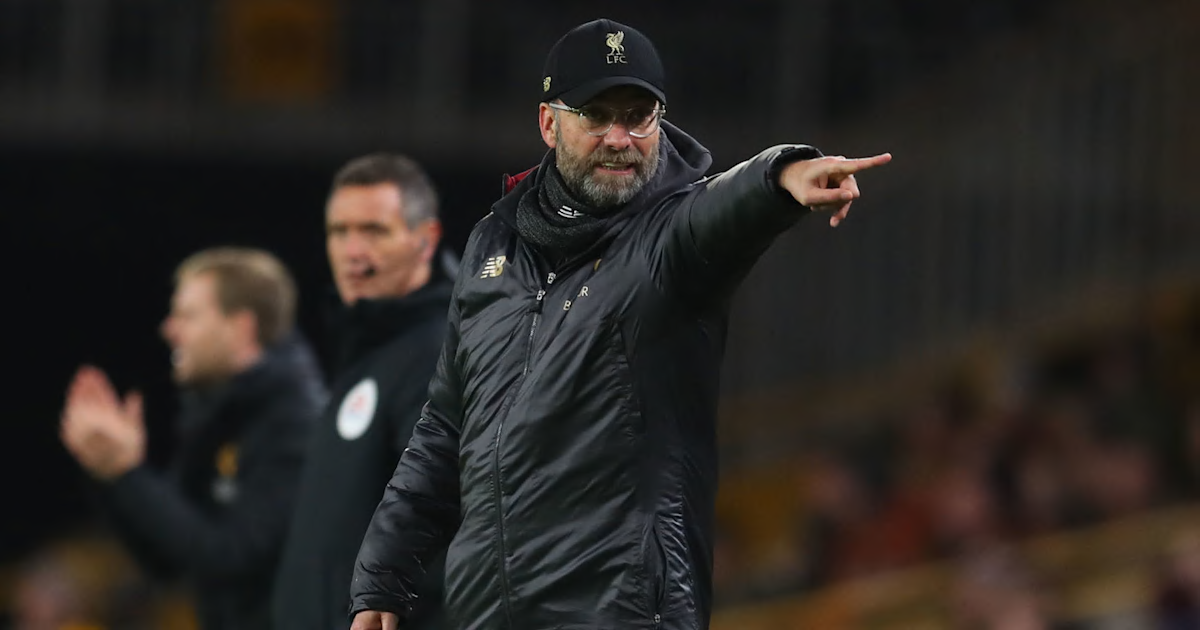 Liverpool boss Jurgen Klopp has laughed off claims that the Reds' recent 'slump' will leave their season in pieces while urging his men to bounce back in Saturday's ​Premier League trip to ​Brighton.
Klopp's side have lost their last two matches, succumbing to a 2-1 defeat at ​Manchester City before being knocked out of the FA Cup by ​Wolves.
The coach, however, is determined to focus on the positives – the four-point advantage his side have – and feels his team probably would've gone on to collect all three points at the Etihad Stadium had they not been denied by the goal-line technology early in the match.
"We talk about the Man City game and what was the ­difference between a goal and no goal – 11mm? Whatever, not a lot," the German said, as quoted by ​Mirror.
"Had that gone in we may have got a brilliant result. So then we go to Wolves. I make the changes. It's not the boys who make the changes, I make the changes, so that says more about me than the team. It's still very positive."
"Let's say we had one point more than City and went there and won. We'd be four clear, as we are now. That's why I say it is all good," he added.
The Merseyside outfit will have put on a convincing show at Brighton if they are to return to winning ways, and their coach thinks it's all about playing with confidence.
"If some have lost ­belief it is up to us to prove we still have it. We have proved it ­before and now we must prove it again," he added.
"It is a normal Premier League game, away. They are all difficult. So let's try our best. There is no reason to go there feeling less confident."