Sounds unbelievable? But it is true!
Krish Jenner recently opened the gates of her Los Angeles house to Architectural Digest (AD) and we got a sneak peek into the American television celebrity's Hidden Hills home. While virtually touring through the gorgeous property and eclectic decor elements, we stumbled upon a surprising detail. A few of the chairs used in her house belong to Chandigarh's heritage furniture.
A Swiss-French architect Charles-Édouard Jeanneret, popularly known as Le Corbusier, was one of the pioneers of what is now called modern architecture. He, in collaboration with his cousin Pierre Jeanneret had designed the chairs, tables, stools, and racks for Chandigarh government offices in the late 1950s, which were sold by a UK-based auction house recently.
(Vintage Pierre Jeanneret armchairs sidle up to built-in desks)
AD states, "A chair he (Le Corbusier) designed—in partnership with Pierre Jeanneret, for the High Court in Chandigarh, India—sits front and center in her plush, sprawling closet, the perfect perch for selecting the right handbag and shoes from the kaleidoscopic assortment on display."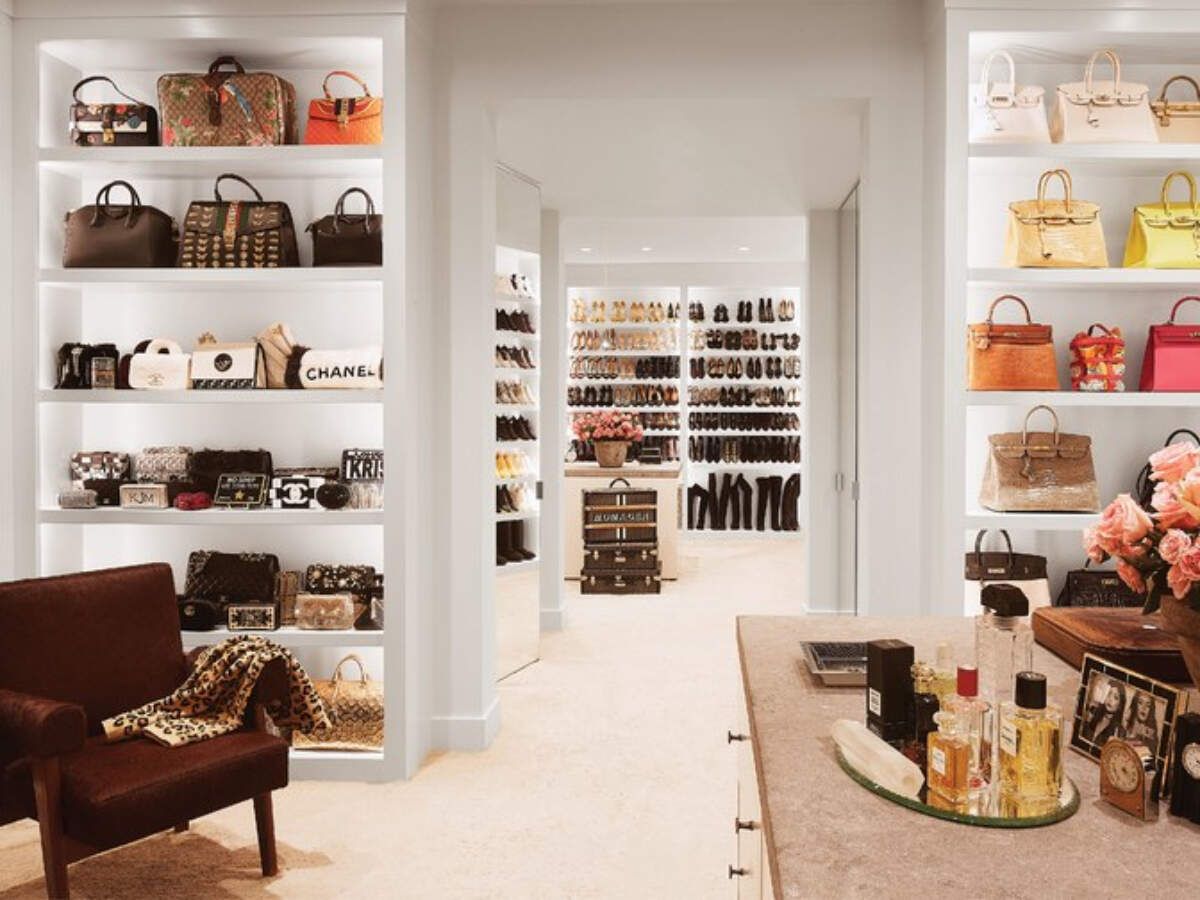 (Vintage Le Corbusier and Pierre Jeanneret armchair in the master closet)
While there are several heritage artifacts that sit with pride at Jenner's house, the most surprising for the celebrity fans are the armchairs that originally belonged to Chandigarh Government offices. Seems that Kris has special fondness for decorative arts and heritage furniture. "I've been collecting furniture and making houses for a lifetime. I've had so many different types of homes in so many different styles," Jenner recalls, laughing at the memory of some of her earlier efforts as she spoke to AD.
The plush Hidden Hills home is designed by Waldo's Designs and Clements Design. The large monochrome rooms with pedigree furnishings and outstanding decor elements count for an interesting home tour. A few of the most exciting features in the living room are the popular Lalanne sheep sculpture, a Yoshitomo Nara painting in the dining area, Wes Lang artwork at the bar, a big golden apple that sits in the corner of the fireplace and the vintage Le Corbusier and Pierre Jeanneret armchair in her master closet.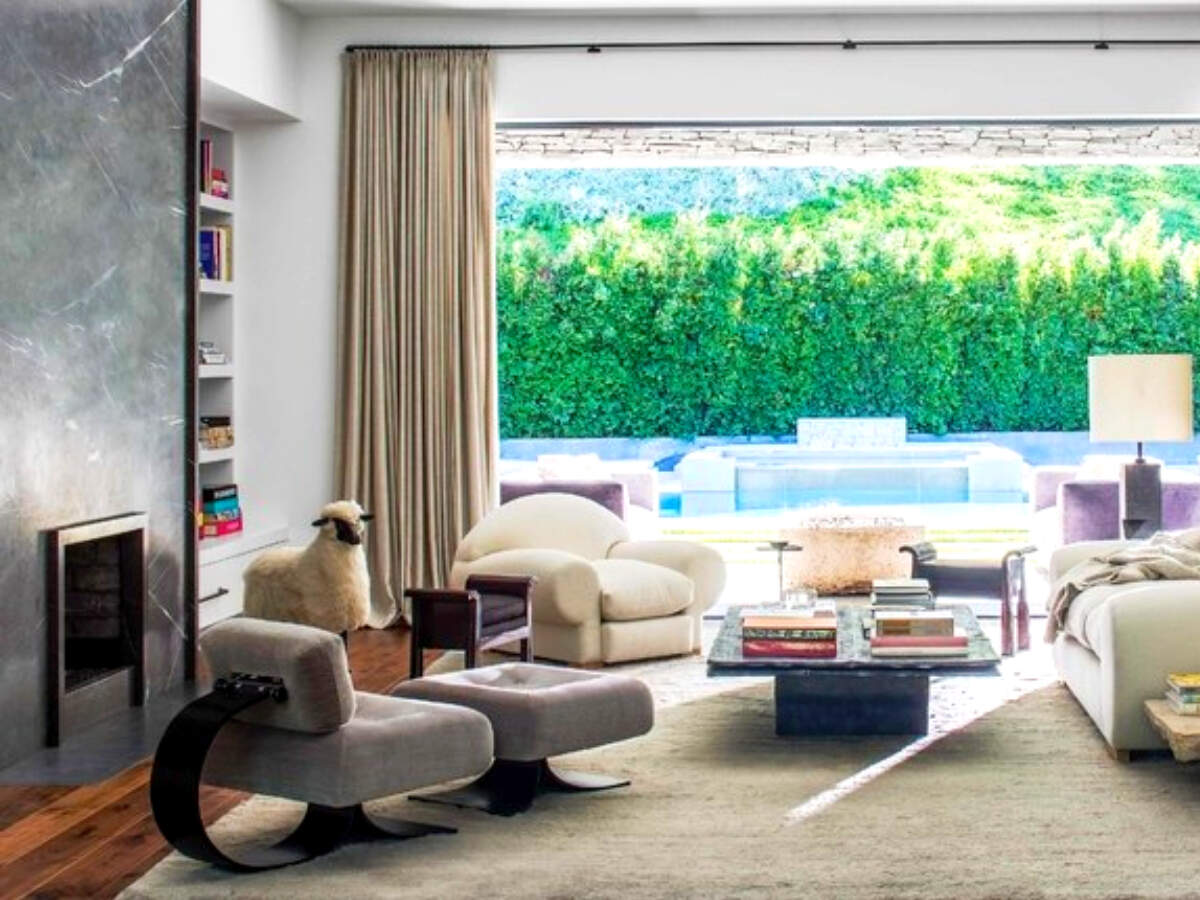 (In the great room, custom seating mingles with an Oscar Niemeyer chair and ottoman, a Lalanne sheep, and a cocktail table)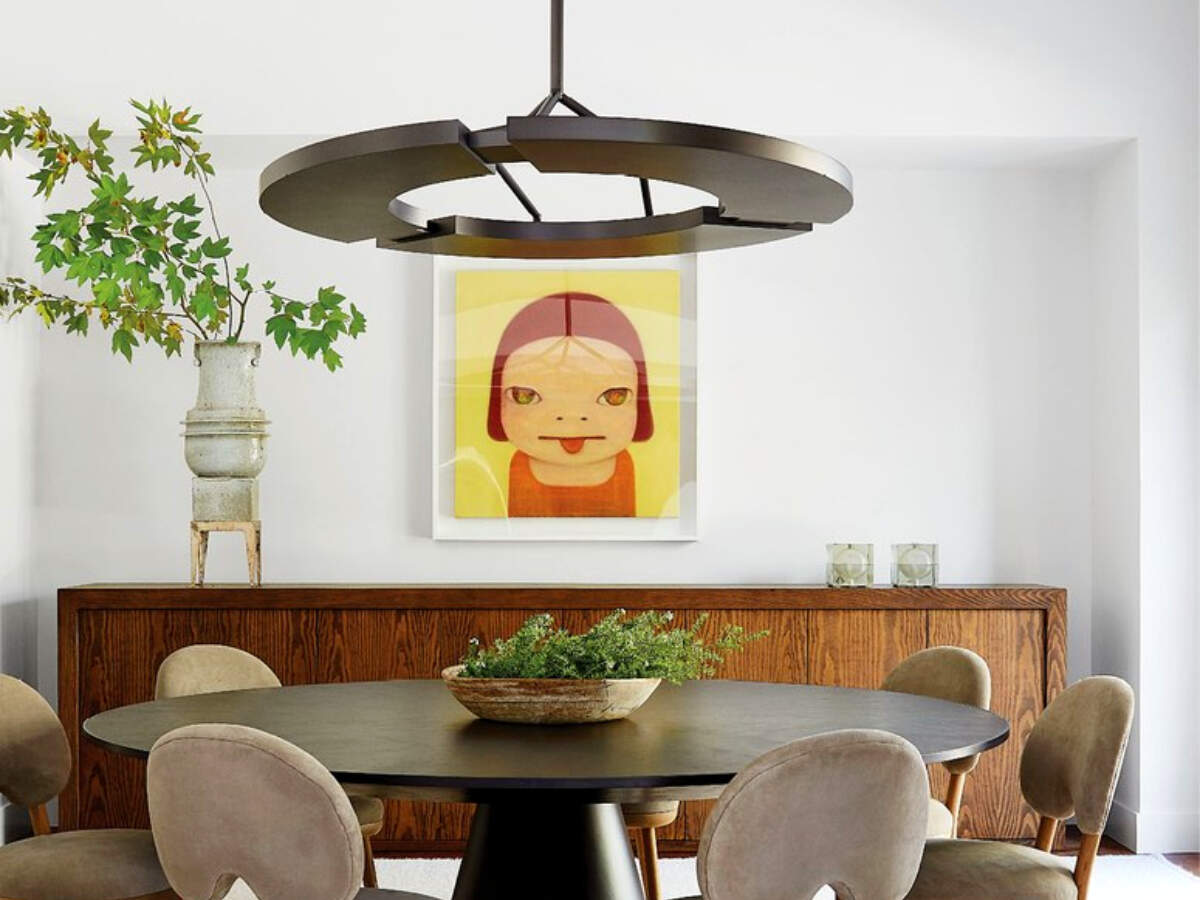 (A Yoshitomo Nara work hangs in the dining room)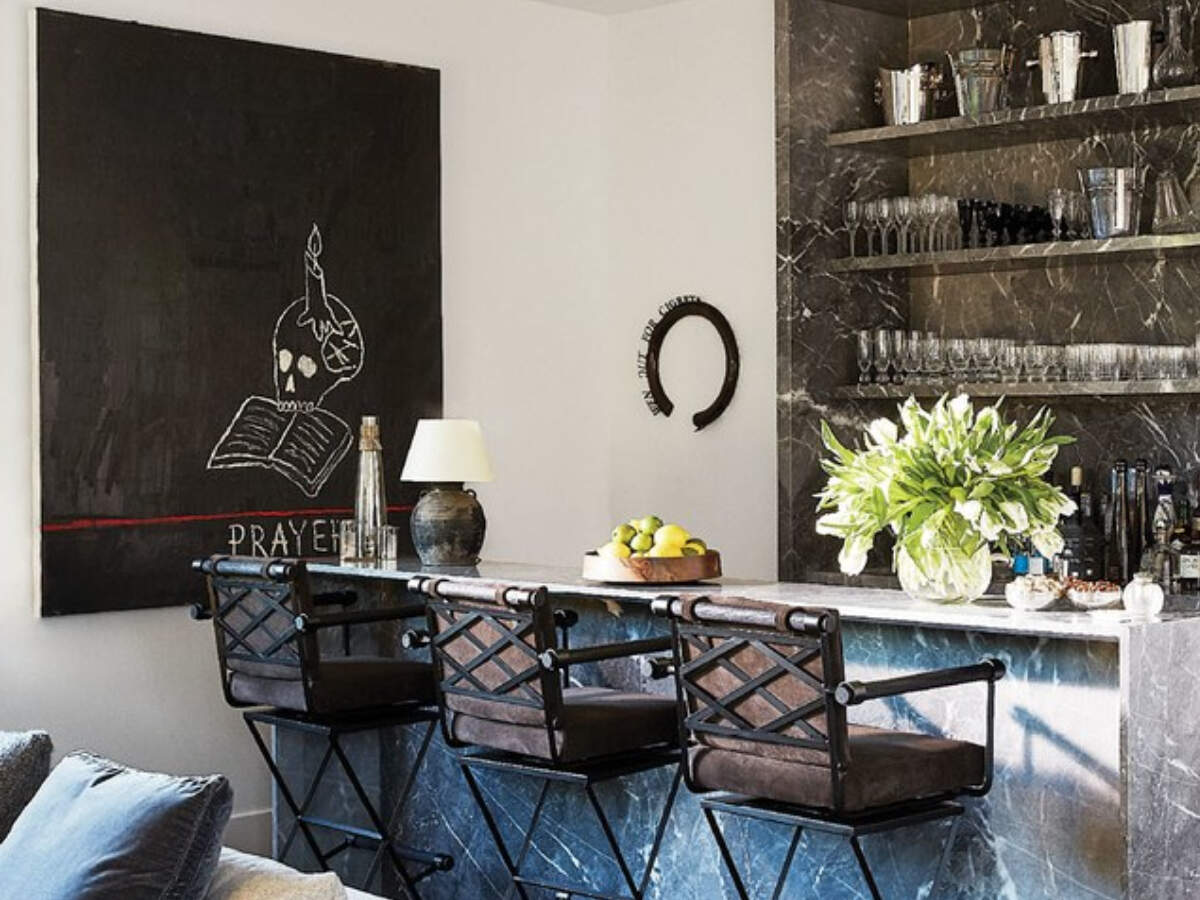 (Wes Lang artwork)