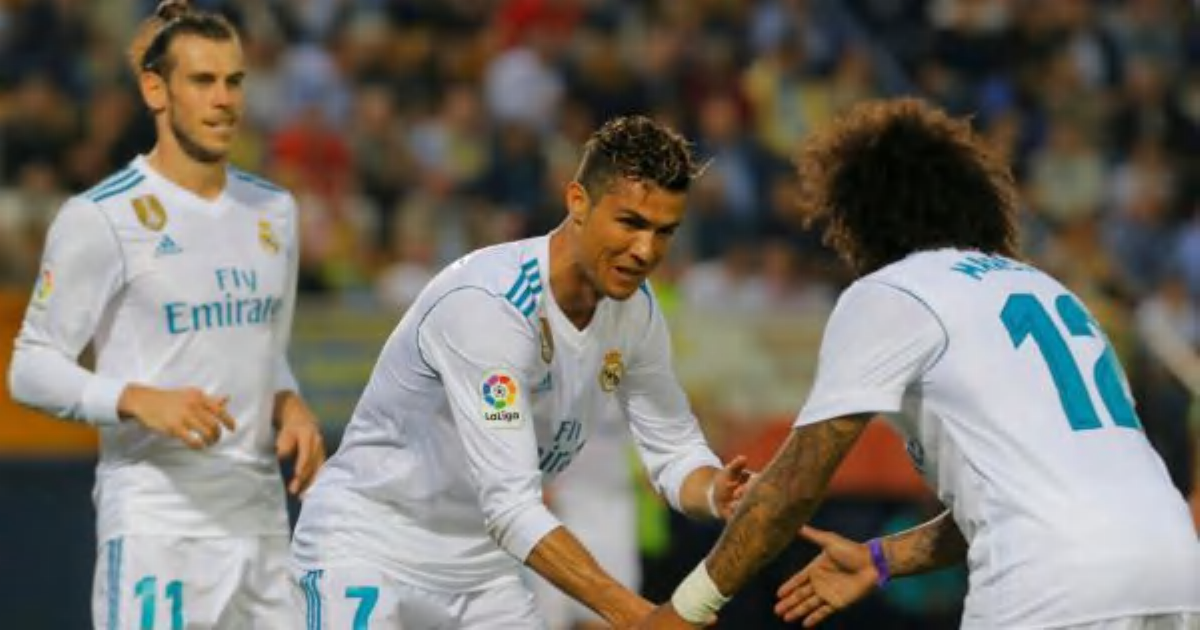 ​​Real Madrid left-back Marcelo has spoken about his former coach Zinedine Zidane and claimed that the Frenchman made him give everything for the team on the pitch. He also spoke about Cristiano Ronaldo and Gareth Bale.
The Brazilian discussed the Frenchman's departure and hailed his contribution both to the team and to his individual development as a player.
​​Marca quoted Esporte Interativo's interview with Marcelo and he began by talking about Zidane's departure, "It was strange as most of us did not know about it because everything was wonderful and for me it was a shock. We had a wonderful relationship as we talked every day; he was interested in me and he defended me."
Talking about how his relationship matured with Zidane, Marcelo continued, "Zizou was very good to me as he was a professional, and I did everything for him; I ran, I fought, I played injured. Practically, I gave everything for Zidane."
The Brazilian maestro also went on to talk about his relationship with Cristiano Ronaldo and his short conversations with Gareth Bale. Marcelo said, "I had a very good relationship with Cristiano, his family and his girlfriend. I played 9 years with him and it's normal to be sad. [I was also sad] with [the departure of] Kiko Casilla, who was sitting next to me [in the dressing room]."
​
​Finally, the 30-year-old moved on to speak about Madrid's Welsh wizard Gareth Bale. He said as he concluded, "On the other side I have Bale, but Bale does not speak [Spanish] as he only speaks English and we talk with gestures and I say, 'Hi, hello and good wine.'"
Marcelo will hope to feature as Los Blancos travel to Amsterdam to take on Ajax in the UEFA Champions League on Wednesday.