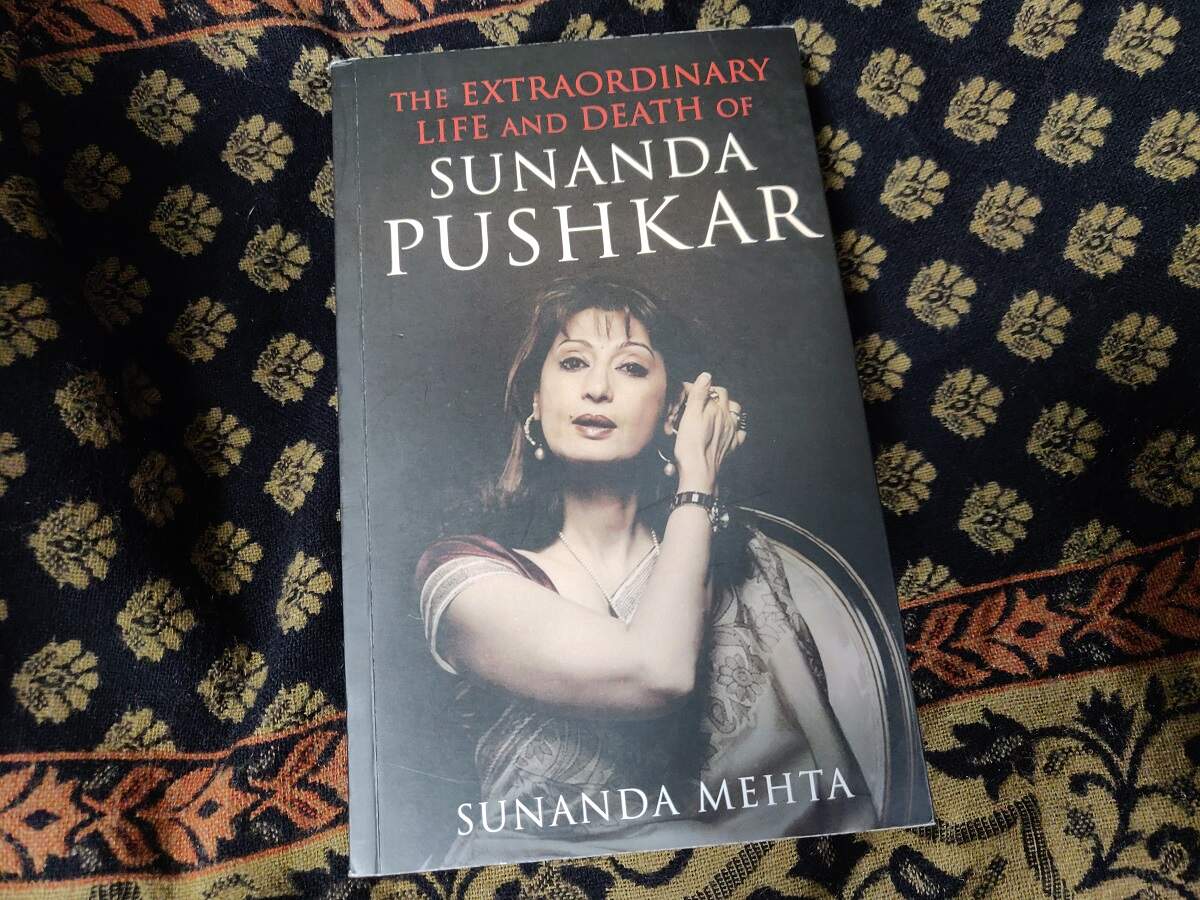 Business woman, socialite, wife of writer-politician Shashi Tharoor– Sunanda Pushkar donned many hats in the 49 years that she lived. And just like her extraordinary life, she had a strange death in 2014 that stirs people's curiosity even now. In 'The Extraordinary Life and Death of Sunanda Pushkar', journalist and Sunanda Pushkar's former schoolmate, Sunanda Mehta tries to shed light upon Sunanda Pushkar's lesser-known life.
'The Extraordinary Life and Death of Sunanda Pushkar', as the title suggests, is Sunanda Pushkar's biography which traces her life from her childhood days till the time of her untimely death. Born to Lieutenant Colonel Pushkar Nath Dass and Jaya Dass, Sunanda's childhood was spent in the army cantonment; few know that her school friends and teachers remember her as a shy girl. It was in her college that she transformed into a confident woman and later married at a young age. The book follows Sunanda's life through ups and downs and tells the readers about her relationships with the people close to her. From her two marriages before she met Shashi Tharoor to her equation with her two brothers, son Shiv, and close friends – the book informs how Sunanda transformed into a self-made businesswoman in Dubai before a largely unknown stint in Canada. Through in-depth interviews with Sunanda's friends, family and former lovers, the author tries to give the readers a deep understanding of the woman that she was rather than the socialite that people remember her as. The book also offers an insight into Sunanda's highly publicized years with Tharoor until her controversial death which is still under investigation.
In this book, author Sunanda Mehta gives a definitive account of Sunanda Pushkar's phenomenal life and dramatic end. The author has written the biography in a respectful, informative, even empathetic tone without sensationalising about Sunanda. This debut book is an engaging, quick read. It is left for the readers to draw their own conclusions and know Sunanda better as a person.