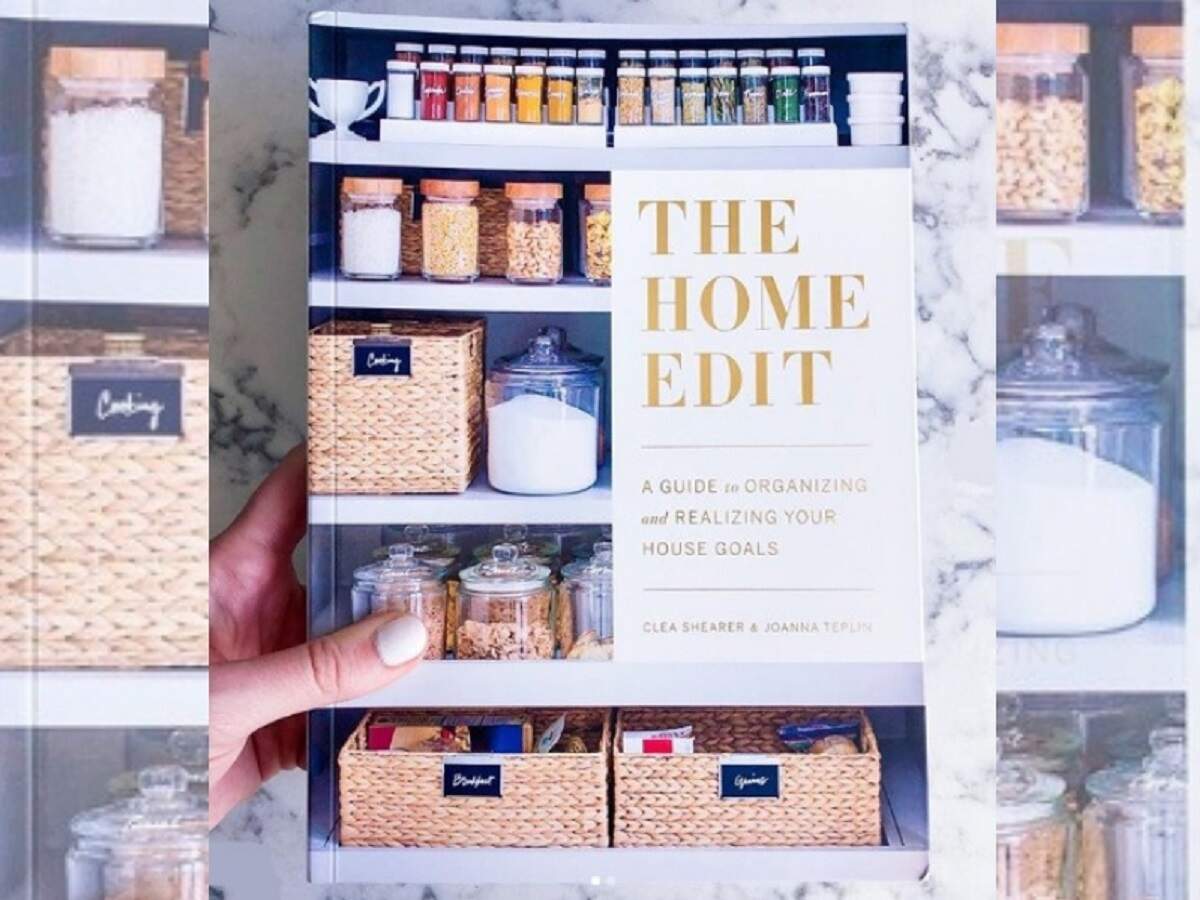 Instagram-sensation home experts, Clea Shearer and Joanna Teplin believe that every space in our home or at work has a potential to function and also look beautiful. The home experts, who have celebrity followers like Reese Witherspoon, Kardashians, Gwyneth Paltrow, and Emma Roberts, have now come out with a book titled The Home Edit to help everyone declutter and decorate their home for the best.
The Home Edit: A Guide to Organizing and Realizing Your House Goals is a simple and handy to use the book to help you organise your home and space better. Whether it's an urban studio or a suburban flat, the book has a room-by-room guide to organise and establish a new order for all kind of spaces. The book advises in grouping each item on how they "flow" through space and then placing them in a functional way which is also aesthetically pleasing to the eye.
Joanna and Clea's signature approach to decluttering is explained in an easy to understand manner in The Home Edit. The bright pictures and detailed tips make the book an easy read. The paperback issue of the book also includes a set of labels for your refrigerator to get you started.
How critics view the book:
Architectural Digest says, " The Home Edit has grown a loyal celebrity and social media following thanks to a streamlined philosophy that's often delivered with some hilarious punch lines. Their new book is a room-by-room guide to this philosophy."
Good Housekeeping says, "Before you finish filling your cart, add in [Clea and Joanna's] new book, The Home Edit for more genius organizing ideas. Mandy Moore approves."
People says, "In their forthcoming book [Clea and Joanna] are bringing their tried-and-true decluttering methods straight from their celeb clients' closets into your home, along with step-by-step tips to help even the most organizationally-challenged among us implement and maintain their aesthetically pleasing lifestyle hacks."