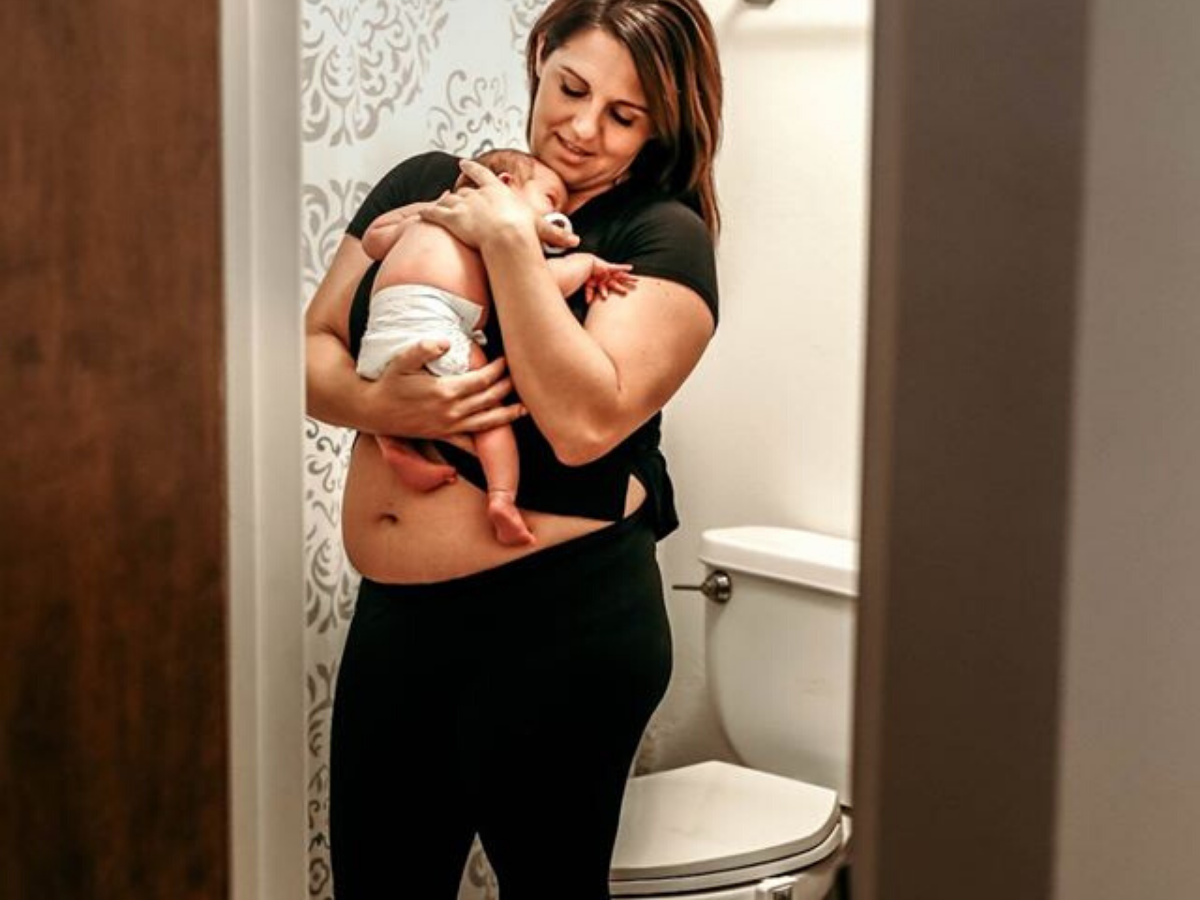 When you are being rushed to the delivery room, there are a million thoughts rushing through your mind- Will the delivery be a smooth one? Should you get an epidural? Will I be able to bear the pain and many more, just to capture that social media perfect birth story. Motherhood, and giving birth has now turned into a competition of sorts, taking attention away from the miracle itself.
There is also one thing you need the most when you are giving birth, a strong holding hand and support from the ones closest to you.
A new mom, Ashley Gibson shared a story about going through labour and delivery and detailed how some powerful magical words from her husband helped ease the pressure as she was going through a tough time.
The post, which has now gone viral, throws light on the undue pressure many women around the world face to normalize and beautify motherhood, in all its forms.
While Ashley was rushed to the hospital room to welcome her son, she had many thoughts and gushed through moments of anxiety about the new incoming change in her life. As she went in, her husband told her, "There's no trophy, Ashley".
These four words changed Ashley and gave her an instant kick of support to feel that everything was going to be okay, after all.
Sharing a Facebook post about the same, she wrote,
"It put my whole world as a Mom into perspective. I was in agony and trying to decide whether or not to get an epidural. I had no idea I was already at the very end of my labor and would be pushing Leo out within minutes. All I knew was that I was in pain and couldn't imagine laboring like that for what I thought would be a few more hours. I was trying to talk to him between contractions on the verge of tears and he lovingly spoke lots of support and some truth into my universe with, 'There's no trophy Ashley."
She also said that her husband's motivating words also came in to help every time she battled the post motherhood blues:
"Since having this third sweet boy six weeks ago I've given lots more thought to the invisible trophies we create as moms. Some society creates for us. Standards we try so hard to measure up to even though the contest is make belief and we were made to live in community, not competition.
Ashley shared her post, adding that in the middle of trying to be perfect, emerge as a champion, people forget that motherhood is not really a challenge we need to compete for. Asking for other mothers to join in her pledge, she detailed some examples of discrimination moms to go through:
There's no trophy for delivering naturally vs. opting for an epidural or having a C-section.
There's no trophy for breastfeeding vs. bottle feeding.
There's no trophy for losing the baby weight the fastest.
There's no trophy for the cutest delivery gown (FOR THE LOVE, it's okay to look like you just had a baby!!!).
There's no trophy for the most creative birthday party theme.
There's no trophy for how many activities you sign your kids up for. [This list could go on forever]"
Ultimately, Ashley said that the only 'trophy' worth competing for, is bonding with your baby and we so agree to this.