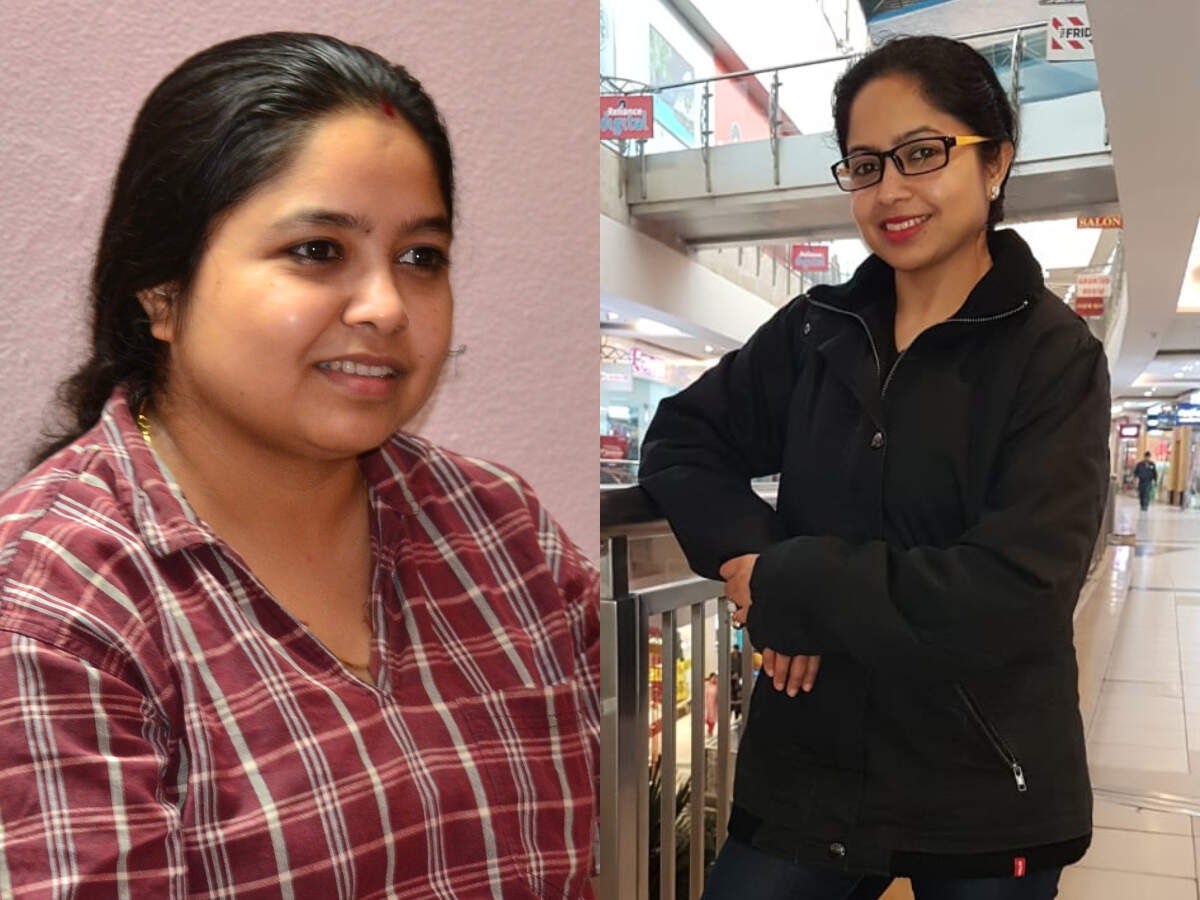 Excess weight unsettles us but it shakes us up when it brings along health issues. 36-year-old Nivedita Chatterjee was shocked when her weight started affecting her health. The journey was not an easy one but with hard work and determination, Nivedita lost 30 kilos. Here's her inspiring journey from fat to fit.

Name: Nivedita Chatterjee
Occupation: IT Professional
Age: 36 years
Highest weight recorded: 85 kilos
Weight lost: 30 kilos

Duration it took me to lose weight: 9 months

The turning point: My obesity started to deteriorate my health. Another thing that pushed me to lose weight was a comment from my colleague who called me a bulldozer. It hurt me.

My breakfast: Oats/porridge/poha with two boiled eggs or egg salad

My lunch: Grilled chicken/fish with vegetables and buttermilk

My dinner: Chicken salad
I indulge in: Traditional Bengali fish curry with rice and sweets (gulab jamun or rabri) is my favourite.
My workout: I do strength training (lift heavy weights) along with three days of intense HIIT sessions. I also enjoy doing zumba, aerobics and yoga.
Low-calorie recipes I swear by: Chicken soup

Fitness secrets I unveiled: If you love what you do, you will achieve the results in no time. One has to be regular, focused and determined to achieve their goals.
How do I stay motivated? Exercising is my passion and I love doing it, which is why I do not need any external motivation. I am always self-motivated.

How do you ensure you don't lose focus? We are always told to have a target in mind when we start any journey. So, I always set targets, which helped me stay focused.

What's the most difficult part of being overweight? You become a subject of mockery and uninvited health issues.

What shape do you see yourself 10 years down the line? I want to complete two-three ironman challenges.

What are the lifestyle changes you made? As is the key to weight loss, I started eating healthy and working out regularly. I completely stopped eating junk food.

What was the lowest point for you? When I started with the journey, I couldn't even do 10 jumping jacks. This really disappointed me.

Lessons learnt from weight loss: Your body is the only place where you live, so, start taking care of it before it's too late.