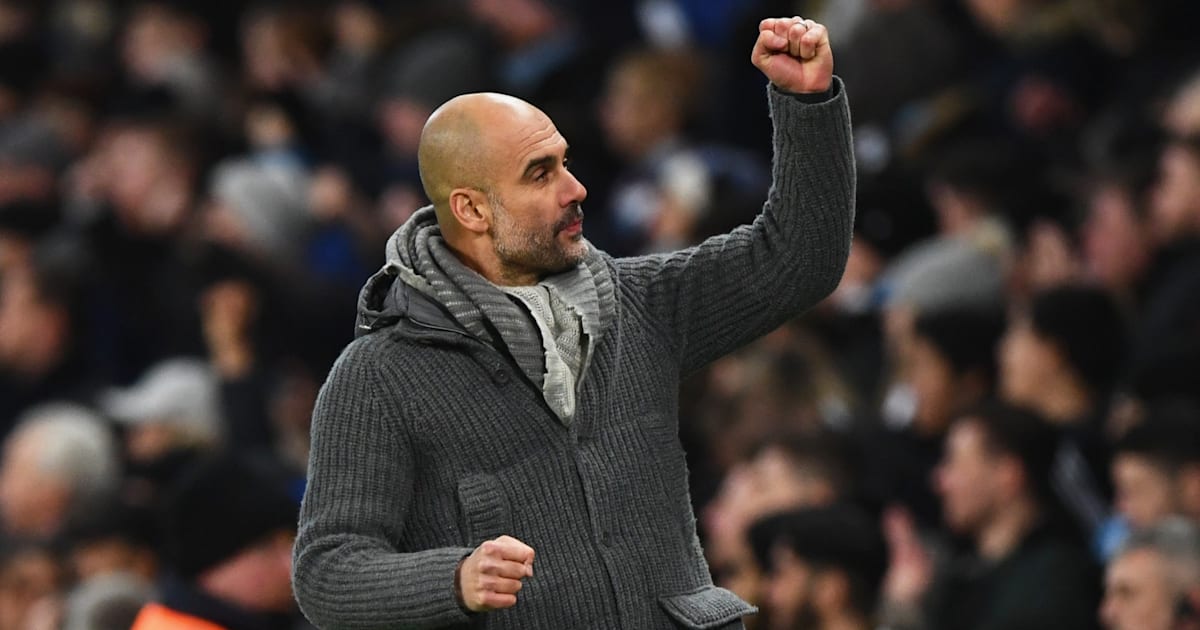 ​​Manchester City boss Pep Guardiola has hailed his side following their 2-0 win over ​Everton in the Premier League on Wednesday, claiming that, "the lesson from their win is to never give up."
The defending champions were seven points behind leaders Liverpool two weeks ago, but have since fought back to reclaim their spot at the top of the table, though they have played an extra game.
"It's much better but we have played one more game, it's the best we can do. One month ago we could have been 10 points behind with the game against Liverpool and seven days ago we could have been seven points behind. Now we are top of the league. What is the lesson? Never give up. That is the best advice for all athletes," Guardiola said post the game.
"Four or five days ago we could have been seven points behind. It is a lesson to never give up…We have an incredible test on Sunday against Chelsea"

– Pep Guardiola#EVEMCI pic.twitter.com/ir0AQiebpL

— Premier League (@premierleague) February 6, 2019
"Everything is in your hands, try to win your games because life changes immediately. That's why it is not necessary to look at the tables, just prepare well, recover well and prepare the game against Chelsea."
Guardiola's side have had a tough run of fixtures off late and will have another tough albeit inconsistent team to contend with in Chelsea, when the two teams square off at the Etihad stadium on Sunday, the 10th of February.