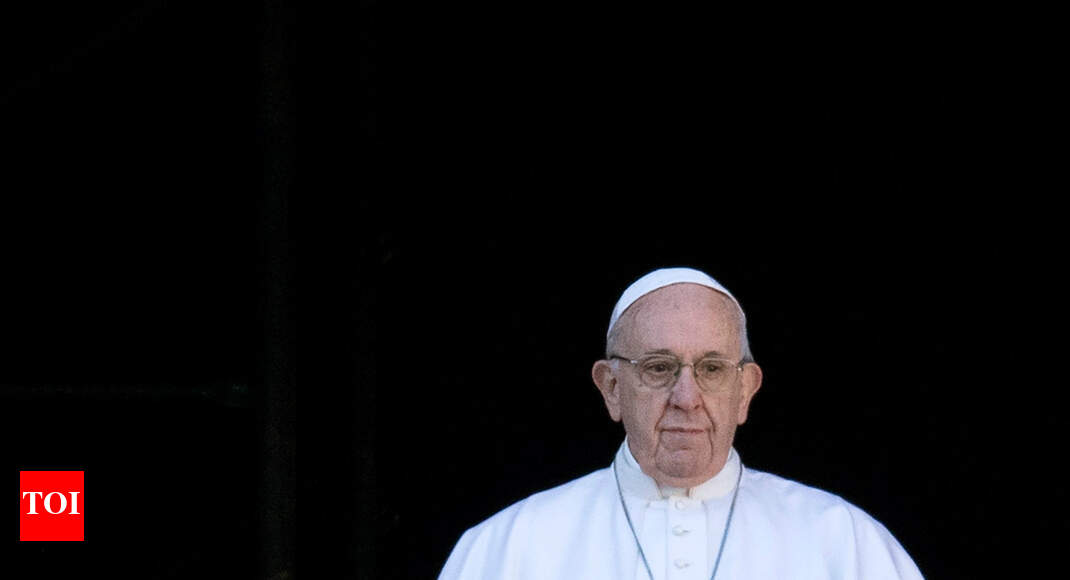 ABU DHABI: Pope Francis arrived in the United Arab Emirates (UAE) on Sunday, the first visit by a pontiff to the Arabian Peninsula, where he will meet with Muslim and political leaders and celebrate an outdoor mass in the capital Abu Dhabi.
He will stay in the UAE until Tuesday. Pole Francis will participate in a conference on interreligious dialogue sponsored by the Emirates-based Muslim Council of Elders, an initiative that seeks to counter religious fanaticism by promoting a moderate brand of Islam. It's the brainchild of Sheikh Ahmed el-Tayeb, the grand imam of Egypt's Al-Azhar, the revered 1,000-year-old seat of Sunni Islam that trains clerics and scholars from around the world.
He will also lead an openair mass for around 1,35,000 Catholics — set to be the largest gathering ever in the UAE, according to local media. His visit comes with the UAE engaged in a long-running military campaign in Yemen and embroiled in a diplomatic spat with Qatar.
Before heading to the Gulf, the pontiff urged warring parties in Yemen, where the UAE backs the government against Houthi rebels, to respect a truce agreement.
"I appeal to all parties concerned and to the international community to allow the urgent respect of established accords to ensure the distribution of food," he said. "The population is exhausted by the lengthy conflict and a great many children are suffering from hunger, but cannot access food depots." "The cry of these children and their parents rises up to God."
UAE minister of state for foreign affairs Anwar Gargash extended an official welcome to Pope Francis on Sunday. The pope has said that the trip is an opportunity to write "a new page in the history of relations between religions".