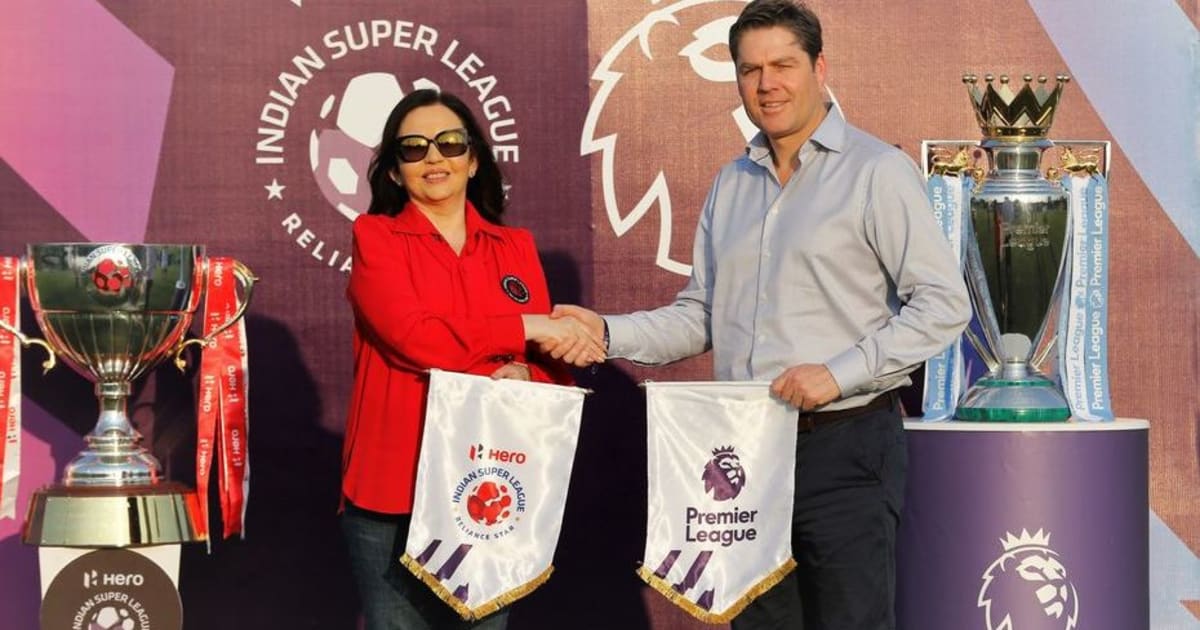 ​Football Sports Development Limited (FSDL) chairperson Nita Ambani and ​Premier League Chief Executive Richard Masters signed a new deal that will help promote football in India.
The deal will see the ​Indian Super League (ISL) and the Premier League work together to share knowledge and expertise in all areas of football including governance, talent development, commercial growth, administration, and wider community development.
The partnership between the two leagues began six years ago and this new agreement will allow the leagues to continue working together to enhance the coaching, refereeing and football development in India.
Commenting on the deal with the ISL, ​Masters said, "We have been working together for six years, the Premier League as an established league helping ISL which seems to be growing rapidly. Events like these are really important.
"A number of ISL teams and their business managers have visited England and our clubs. We are going to continue that so that they can come across and experience the Premier League and even one day, who knows, Indian players may play in European football and even the Premier League."
Nita Ambani also expressed her delight after signing the momentous deal. She said, "ISL has always believed in grassroots development."
She concluded, "The Indian Super League is now forging into next step of our partnership with Premier League. We would like the two Leagues to further strengthen the tie through the renewed Premier League-ISL partnership to work on youth development, coaching, and refereeing aspects."