Liverpool continued their winning run with an easy 2-0 win against bottom-placed side Watford. The Reds have increased their lead to 10 points as Leicester City drew their previous match to lose more ground in the title race.
With that in mind, here are the three things that we learned from the match.
3. The Reds keep marching
At this point, the Merseyside outfit look set to win the league. After three decades, they will finally lay their hands on the prestigious domestic title and it would be thoroughly deserved.
As mentioned above, they have a 10-point gap between them and Leicester and even if they lose against the Foxes in their next league match, they would still have a 7-point lead, which would have been only five if Leicester had won their last game.
2. Watford deep in trouble
The Hornets have won only one match out of a possible 17, losing 10 and drawing 6 times in the process. Right now, they have only 9 points from 17 matches and are 7 points behind from getting out of the quagmire.
Safe to say that if things don't improve for Watford, they might as well be mathematically relegated by March next year. Scoring goals has been a huge issue for them as they are the only side to not have even 10 goals to their name.
1. Mohamed Salah back to his best
This is a great respite for the Reds. It is not as though the Egyptian was not in form. It was just that he wasn't playing at his best – something that made him score 44 goals in all competitions in his very first season at Anfield.
He has now scored four goals in his last three matches and also has an assist to his name. With Liverpool now getting their main scorer back in full form, things are only going to get easier for the Merseyside outfit.
TOP ARTICLES
Antoine Griezmann Finally Reveals Actual Reason for Leaving Atletico Madrid, and it's not 'Trophies'
Shirt numbers: The Most Famous Footballers to Wear Jerseys Ranging From 1-23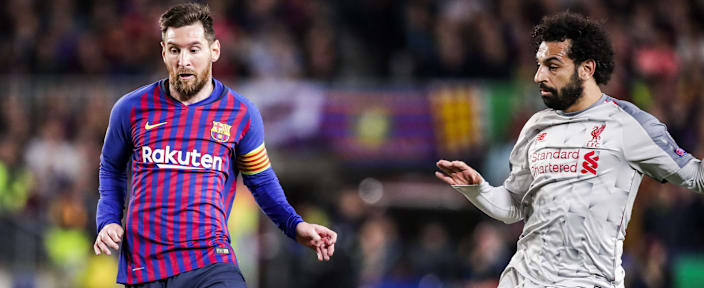 Liverpool Fan Calls Lionel Messi Overrated; Says He Wouldn't Swap Mohamed Salah for the Argentinean
Luke Shaw Takes to Social Media to Mock Romelu Lukaku After Inter Crash Out of Champions League
'Know When to Quit' – UFC's Khabib Nurmagomedov Sends Retirement Advice to Cristiano Ronaldo