Chelsea got back to winning ways with a thumping 5-0 win over Huddersfield Town to get back into the top four. Gonzalo Higuain scored his first goals for the club, joining Eden Hazard who scored a brace of his own.
Here are three things we learned from Chelsea's 5-0 win over Huddersfield Town.
3. Back to winning
Chelsea came into the game having lost their last two Premier League matches to Arsenal and Bournemouth. Their lack of goals was stark, having conceded a combined six in those games without a reply.
There were no such problems this time, with two goals each from Higuain and Hazard. David Luiz added the fifth at the end to round off a great performance.
2. Higuain-Sarri combo
Higuain had previously played under manager Maurizio Sarri and equalled the Serie A goalscoring record with 36 goals in the 2015/16 season. It was evident in this game why the Italian wanted Higuain even if he is on the wrong side of 30.
Higuain and Hazard combined well with each other to produce a fine attacking performance.
1. Top four race
Chelsea now have a three point lead over Arsenal and also a goal difference of five, which should more or less keep them in the top four, considering the Gunners will be playing Manchester City. Sarri will be hoping they start winning their games so that they can stay in the top four and stay ahead of Arsenal and Manchester United.
TOP ARTICLES
Thibaut Courtois Insists Real Madrid Should Raid Chelsea for Star Forward Rather Than Chase Neymar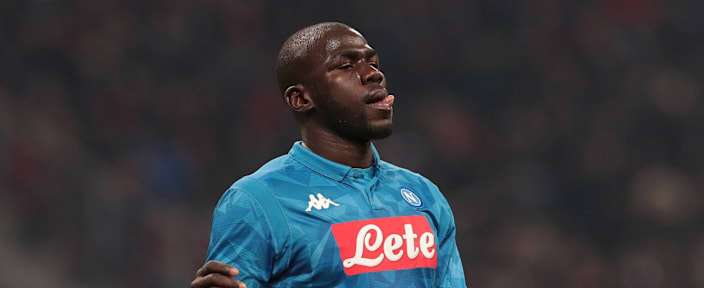 Kalidou Koulibaly Tops Manchester United's Summer Shortlist After Quiet January
Premier League Announce 6-Man Shortlist for January Player of the Month Award
'Never Thought I Would see This Day' – Fans React to Marouane Fellaini's Departure From Man United
Real Madrid 'Refusing to Give Up' in £100m Pursuit of Man Utd Star Marcus Rashford