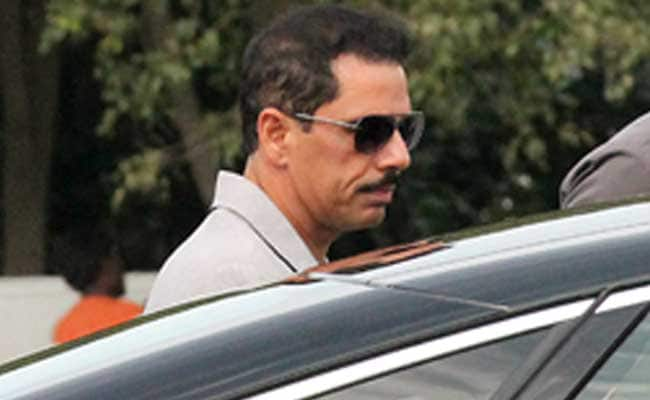 New Delhi:
Businessman Robert Vadra, the brother-in-law of Congress chief Rahul Gandhi, today appeared before the Enforcement Directorate for questioning in a money laundering case. He was asked to join investigation by a Delhi court when he had applied for anticipatory bail last week.
The case involves the purchase and possession of certain immovable assets in London.
When Mr Vadra drove into the probe agency office, he was accompanied by his wife, Priyanka Gandhi Vadra, who made her official political debut last month as the in-charge of the Congress's election campaign in eastern Uttar Pradesh, where the Lok Sabha constituency of Prime Minister Narendra Modi is located.
Mr Vadra will be grilled about the transactions, purchase and possession of certain immovable assets in London and his statement will be recorded under the Prevention of Money Laundering Act, news agency PTI had reported yesterday, quoting official sources.
A Delhi court last week granted interim bail to Robert Vadra till February 16 and asked him to join the probe by appearing in person on February 6 in this case.
The case relates to allegations of money laundering in the purchase of a London-based property – located at 12, Bryanston Square – worth 1.9 million pounds, which is allegedly owned by Mr Vadra.