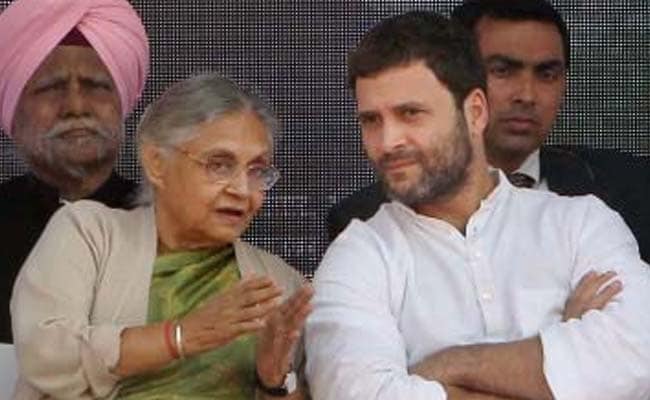 New Delhi:
The Congress brought back three-time Chief Minister Sheila Dikshit at the helm of the Delhi unit of the party months before the national election. Ajay Maken, who was leading the party in Delhi, was eased out last week with the promise of a prominent role at the party's frontlines ahead of the election.
Ahead of the formal announcement by the party, Ajay Maken tweeted: "Congratulations to Sheila Dikshit for being appointed as the state Congress chief again. I got the chance to work and learn under her as parliamentary secretary and cabinet minister. I have full confidence that under her leadership, we will play the role of a formidable opposition against PM Modi's and Arvind Kejriwal governments".
The Congress had been a "formidable foe" to the Aam Aadmi Party under the leadership of Mr Maken. But Ms Dikshit's induction at the helm of Delhi Congress signals the party's seriousness about its prospective alliance with Chief Minister Arvind Kejriwal's Aam Aadmi Party.
Mr Kejriwal had been co-opted into the proposed Grand Alliance against the BJP for the national elections by its key interlocuters – Chandrababu Naidu, Mamata Banerjee and DMK chief MK Stalin.
Ms Dikshit, 80, was one of the most popular and the longest serving Chief Ministers of Delhi, who led the government between 1998 and 2013.