Tottenham are currently in the midst of a world record bid, and it's a glamorous one. They are aiming to become the team with the longest run of Premier League games without a draw.
So, here are the 12 longest such runs of this era (or all-time, depending on your viewpoint on such things), accompanied with the date of their final game in the streak, courtesy of Opta.
12. Sunderland – 20 games (2003/04 – 2004/05 Season)
The great thing about this list is the ambiguity of it. This is the same total that Spurs had reached on 8 December 2018, but while theirs was largely a positive stretch, this was the worst of the worst.
Because not only were Sunderland drawless throughout this period, they were also winless, and therefore pointless – in both senses. Indeed, the run stretched back to January 18th 2003, because they were in the Championship for the 2003/04 and 2004/05 seasons. The game they finally got a point? West Brom at home on 17 September 2005. The stuff that dreams are made of.
And people say it's depressing to be a Black Cats fan…
11. Manchester United – 20 games (2011/12 Season)
Further highlighting the disparity that this list proffers, we go from relegation fodder (of which Sunderland were in both seasons that run encompassed) to title winners-elect.
United's final draw before this stretch came on 22 April in the run-in of the 2011/12 season, when Everton fought back from 4-2 down at Old Trafford to snatch a point, proving a crucial turning point in that most ridiculous of title showdowns that ended with AGUUUUERRRRROOOO.
The draw that ended it all? 1-1 at Swansea City, on 23 December, when the raw chicken lover formerly known as Patrice Evra netted the Red Devils' only score, and Sir Alex Ferguson claimed Robin van Persie could've died from a ball that was struck at his head by Ashley Williams. Those were the days.
10. Manchester United – 20 games (2008/09 Season)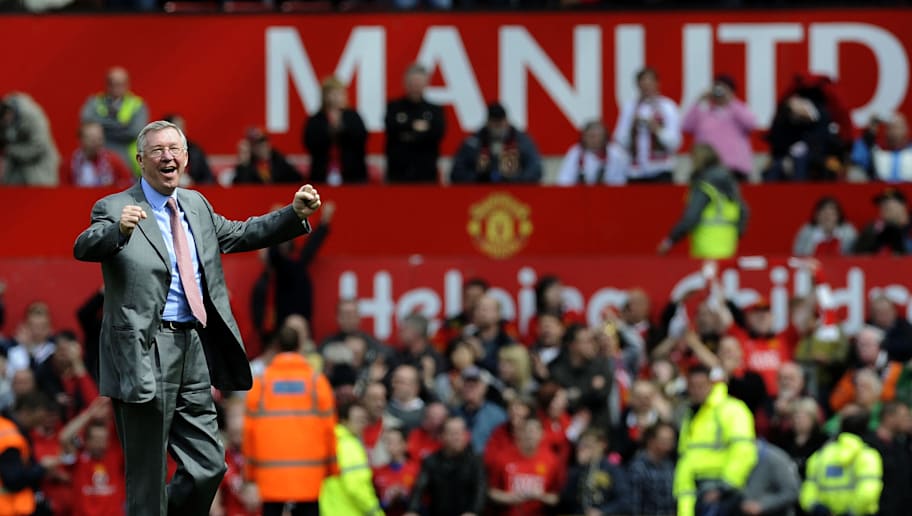 Another title-winning Manchester United side! Let the good times roll, at least for the time being. Yes, the 2008/09 season was a record breaking season for a myriad of reasons for United.
Not only did they record 20 games in a row without a draw, but they (possibly more impressively) also became the first team in the Premier League era to win three consecutive titles on two occasions.
Funnily enough, those two facts were cemented on the same date, in a 0-0 stalemate with Arsenal on 16 May at Old Trafford. Fun.
9. Fulham – 20 games (2013/14 Season)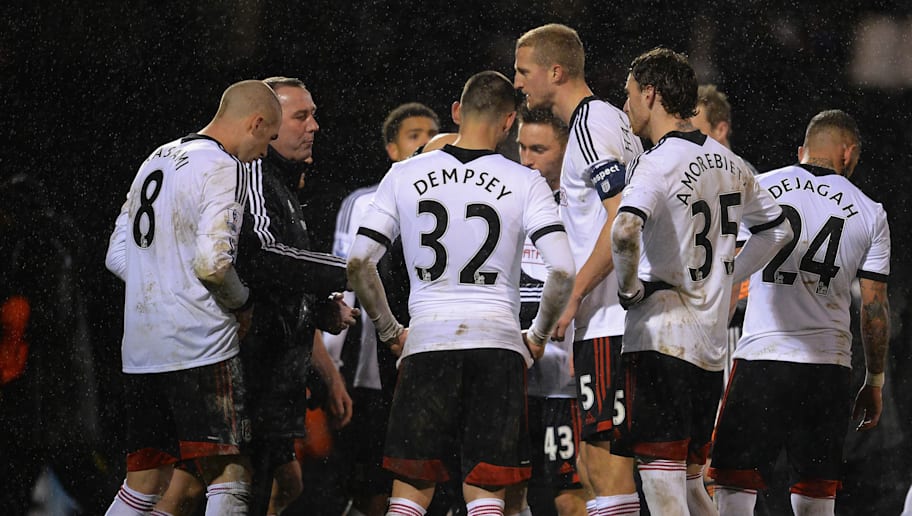 Ahh, at last, back to the troughs. It's Fulham's ill-fated 2013/14 campaign, when they went through three managers, finished in 19th place and didn't resurface to the Premier League until this very season – which could well be equally as ill-fated.
The Cottagers run lasted from 21 September to 1 February 2014, as a week later, under the control of Rene Meulensteen, they finally got the point they'd been coveting, and at Old Trafford no less.
8. Coventry City – 20 games (2000/01 Season)
Another season doomed to relegation, it's Coventry City in 2000/01. After eight consecutive seasons in the top flight, the Sky Blues came a cropper at the turn of the millennium.
After struggling to 14th place the season before, losing 11 of their last 16 games (but winning the rest), Craig Bellamy and co started the 00/01 season in decent fettle, winning half their opening four games, before they finally succumbed to a stalemate against Leeds on 9 September.
Far too many draws would follow that one though, and they dropped down to the Championship, and haven't been seen in the upper echelons since.
7. Chelsea – 20 games (2009/10)
Unbelievable. The streak of relegation sufferers and title winners continues. This time it's Chelsea, in 2009/10.
Fittingly, the draws that sandwiched this 20 game drawless streak both came against Everton, both at Stamford Bridge. The first came in the sixth-last fixture of the 2008/09 season (an uneventful 0-0 that ended their title challenge), while the streak-breaker came eight months later in the 16th fixture of the campaign, and was a thrilling 3-3.
Symettry all-round, sort of.
6. Blackburn Rovers – 20 games (2006/07)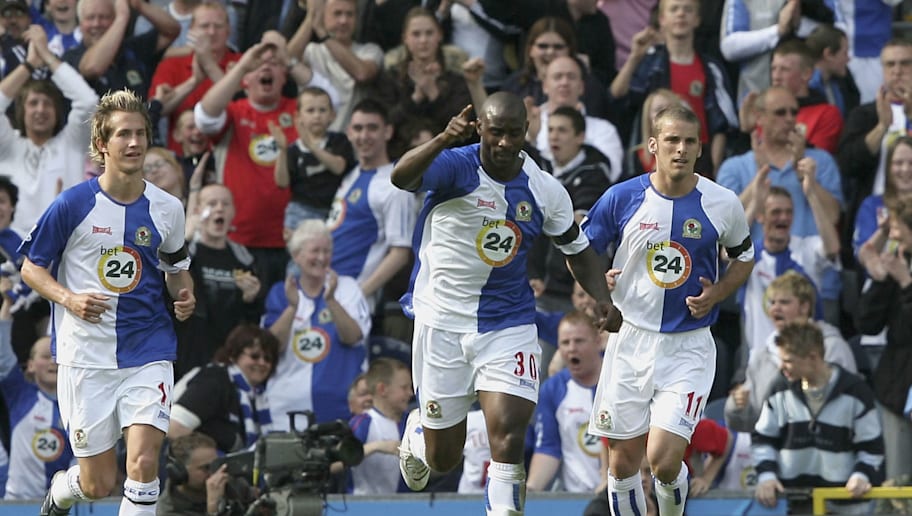 FINALLY, a team to break up the monotony of Premier League winners and losers, and who better than a 10th place-finishing Blackburn Rovers side to do it. Bang in the middle.
That's right, boasting some glorious names – from Jason Roberts, to Robbie Savage, to David Bentley to Morten Gamst Pederson, and everything in between – Rovers were the league's great entertainers in 2006/07, refusing to engage in stalemates between December and April, recording eight wins and 12 losses. Wonderfully mediocre.
5. Manchester City – 23 games (2013/14 – 2014/15 Seasons)
FINALLY, the stretch of 20-game streaks has been broken as well! It's a truly momentous moment. Thank you, Manchester City, THANK. YOU.
Over two fairly poor seasons, by their standards, the Citizens plodded through a 23-game streak from February to October. The game that finally ended it? A pulsating Manchester Derby, competed between Manuel Pellegrini and Louis Van Gaal, featuring Morgan Schneiderlin, Fernando and the 77th minute substitution of Yaya Toure for Martin Demichelis.
Obviously, it finished 0-0, because how else would that monstrosity end?
4. Crystal Palace – 23 games (2014/15 – 2015/16 Seasons)
In my eyes, Manchester United have been on this list far too much so far, curtailing these record-breaking attempts with their apparent love of draws. Yet here they are again, breaking another team's heart.
This time it's Crystal Palace in October 2015, after another 23-game effort stretching back to February, which perhaps impressively, for Palace, included 12 wins.
3. Tottenham Hotspur – 25 games (2017/18 – 2018/19 Seasons)
Here they are, our current merry band of record-attempting brothers. The run stretches back to 30 April 2018, and has now made it into 2019, with the 3-0 dispatching on New Year's Day of Cardiff City their most recent success.
However, they undoubtedly face their biggest challenge this weekend, with a trip to *gulp* Old Trafford and Manchester United – the perennial party-poopers for these exploits. Anything but a stalemate would take them into second place outright, and hand them a shot at history.
If in doubt, take the L. This is too important. It may be the only trophy they win this year.
2. Arsenal – 25 games (2017/18 – 2018/19 Seasons)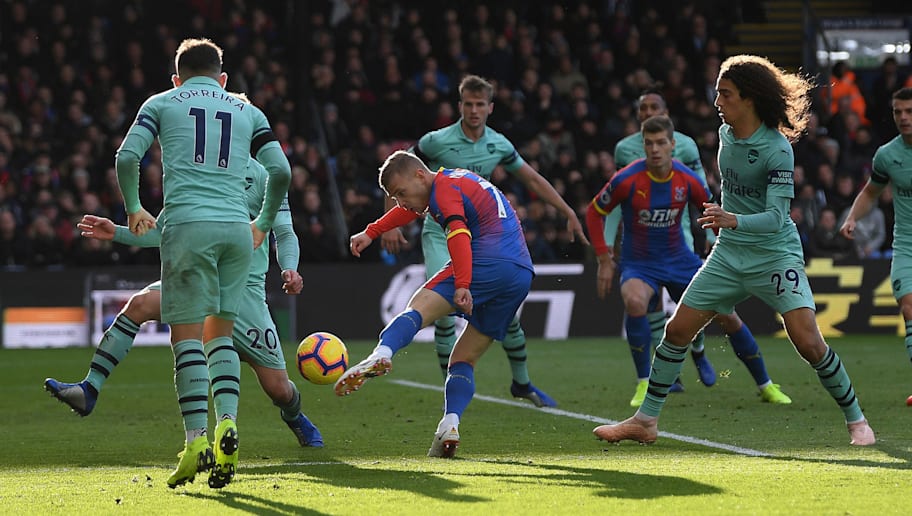 What a season we've been treated to so far – not just one, but two record bids. And Arsenal came so close to raining on their north London rivals' parade earlier this season, with a run stretching back to the reign of Arsene Wenger (yes, that far), and that most excting of 2-2 draws with Chelsea at the Emirates on 3 January.
Unfortunately, it ended just short, ultimately felled by Roy Hodgson's Super Eagles at Selhurst Park, poetically, with another of those exciting 2-2 stalemates.
1. Bolton Wanderers – 28 games (2010/11 – 2011/12 Seasons)
What a moment. The revelation of the long-standing Drawless Cup champions – it's BOLTON WANDERERS.
And who else would we have to thank for this magnificent acheivement than the full-kit-coach himself, Owen Coyle. Arise, Sir Owen. From 5 March 2011 to 31 December, the Trotters held this unprecedented streak together, until they finally came unstuck at home to Wolves on the final day of the year.
I always had an irrational hatred towards Wolves, and now I know why. In any case, what a valiant effort. Obviously, Wanderers were relegated for their troubles at the end of the season, but that's the price you pay for greatness. No pain, no gain. Ain't that right, Owen?