Ah, the January transfer window. Sometimes it's like a breath of fresh air, sometimes it's about as stale and boring as a Jose Mourinho side post-2015.
Some of the rumours that come to light this time of year are exciting, others are boring, and then there are those that are so stupid you just want to pack it in and watch rugby or something instead.
Here, with the help of 90min's 'Bulls**t-o-meter', we've sifted through the faecal matter to come up with a nice mixture of everything the worst month of the year has to offer.
1. Callum Hudson-Odoi
Linked Clubs: Bayern Munich
As a young player at Chelsea, you can't blame Callum Hudson-Odoi for having his head turned by Bayern Munich, can you?
While he seems to have, for now, bucked the long-established trend of young players showing promise at Stamford Bridge before having about seven dead-end loans in four seasons slammed in their face, the prospect of becoming an important part of a regeneration in Bavaria would make anyone think twice about their long-term future.
Germany profiting from England's misery is not a new phenomenon; they did it with Jadon Sancho, and they've been doing it at World Cups and European Championships' since the beginning of time. Through Bayern and Hudson-Odoi, they look like they're about to do it again. Albeit for £35m (or thereabouts) this time.
Possibility of Future Transfer: Nailed On
Likelihood of January Move: High
BULLS**T-O-METER RATING: 1/10
2. Eder Militao
Linked Clubs: Liverpool, Manchester United, Real Madrid
One of the hottest prospects on the continent at the moment, there would be something very wrong if the British press didn't find something resembling Premier League interest to report on with this guy.
At 20, he's been a key part of a mean Porto defence that helped match the record for most points in a Champions League group (16), and has conceded just ten goals in 16 Primeira Liga matches.
He's an exciting talent, but unfortunately for Liverpool and Manchester United, it looks as though Real Madrid have done Real Madrid things and tightened the vice on the Brazilian. Whether a potential move will come in January or further down the line is another matter.
Possibility of Future Transfer: Nailed On
Likelihood of January Move: Moderate
BULLS**T-O-METER RATING: 2/10
3. Alvaro Morata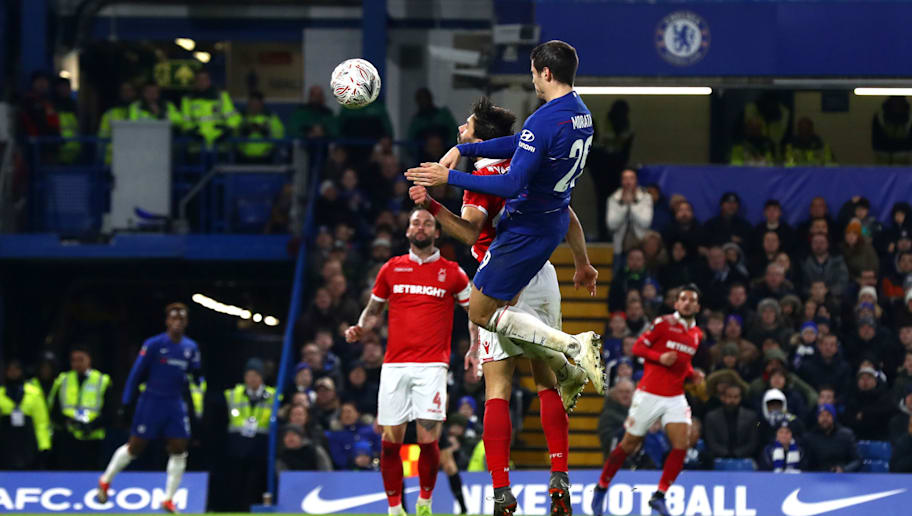 Linked Clubs: Sevilla and Atletico Madrid
You have to feel for Alvaro Morata really. From a personal standpoint, the guy had a rough 2018, and his form has never quite recovered.
Football is an unforgiving sport, however, and the only thing tying him to Chelsea at the moment seems to be their lack of a reliable alternative.
Hazard has filled in as a central striker as of late, but they look nailed on to sign a number nine in the January window, and move Morata on to pastures new to rediscover his goalscoring ways elsewhere – La Liga, probably.
Possibility of Future Transfer: High
Likelihood of January (Loan) Move: Very High
BULLS**T-O-METER RATING: 4/10
4. Divock Origi
Linked Clubs: West Ham and Fulham
When Origi leaves Liverpool in 2019 – and he will, let's face it – it will come with a tinge of sadness to anyone of a Red persuasion. After all, he did score the greatest goal in the history of English football to win the Merseyside derby last month.
Unfortunately, even with that accolade to his name, you just can't see him clawing it back. He's out of contract in the summer, and he's, at best, fourth choice striker at this stage. While it wouldn't come as a surprise to see Klopp and co. cash in at the last opportunity, however, the lack of depth elsewhere in the attacking third suggests they may retain him for the run-in.
Time will tell with this one.
Possibility of Future Transfer: Nailed On
Likelihood of January Move: Low/Moderate
BULLS**T-O-METER RATING: 4/10
5. Timo Werner
Linked Clubs: Bayern Munich, Borussia Dortmund, Liverpool, Tottenham
It's hard to know what's what with Timo Werner's situation. Liverpool and Bayern's interest seems to have remained fairly consistent over the last few months, but now Dortmund and Spurs are rumoured to have joined the arduous 'race' for his signature.
If Bayern want him, chances are they'll get him, especially with the high player turnover expected there in the summer, but you'd probably say the same about Jurgen Klopp's Reds given how ruthless they've been in the market of late.
Possibility of Future Transfer: Very Strong
Likelihood of January Move: Moderate
BULLS**T-O-METER RATING: 5/10
6. Denis Suarez
Linked Clubs: Arsenal, West Ham
Denis Suarez experienced something of a mini-revival at Barca just prior to the winter break, starring in both legs of the Copa del Rey win over Cultural Leonesa, but you've got to think he'll leave the club at some stage in the next couple of windows given his general lack of first team football.
That being the case, there is probably something substantial buried somewhere in the reports linking him with a move to Arsenal. Like many a transfer saga, however, it seems to have gone on forever, and chat varies from 'Barcelona want to keep him' to 'Arsenal can't afford the £10m Barca want to move him on' to 'oh, West Ham want him now.'
Arsenal looks the realistic move at some stage, especially with Aaron Ramsey imminently joining Max Allegri's team of central midfielders in Turin, but there is plenty of time for the story to change yet.
Possibility of Future Transfer: Strong
Likelihood of January Move: Moderate
BULLS**T-O-METER RATING: 5/10
7. Gonzalo Higuain
Linked Clubs: Chelsea
Chelsea have been heavily linked with a move for this guy, despite the fact he's out on loan until the summer, on the basis that the manager has worked with him previously. Clearly the source of these rumours has never played Football Manager.
It's possible that Juventus could be convinced to cancel his loan to Milan just to immediately sell him to Chelsea, but it just seems unlikely, doesn't it? Too many dominoes need to fall in line for this one to go through, I suspect.
A move in the summer is more likely, but for now, no.
Possibility of Future Transfer: Strong
Likelihood of January Move: Very Low
BULLS**T-O-METER RATING: 7/10
8. Mario Balotelli
Linked Clubs: Newcastle
Mario Balotelli to the circus that is Newcastle United at present would represent perhaps the most banter that's ever been had in a single incident. It would be a glorious disaster, and end with an actual fist fight between him and Jonjo Shelvey over who takes a pointless 30 yard free-kick.
Unfortunately, it's just not happening, even if his contract with Nice is terminated as is being reported at present. He's hardly what Rafa Benitez is trying to bring in with the club in turmoil as things stand – although if he is leaving in the summer then he should definitely sign him just to up the banter levels in his Tyneside crescendo.
Possibility of Future Transfer: Low
Likelihood of January Move: Low
BULLS**T-O-METER RATING: 8/10
9. Paulo Dybala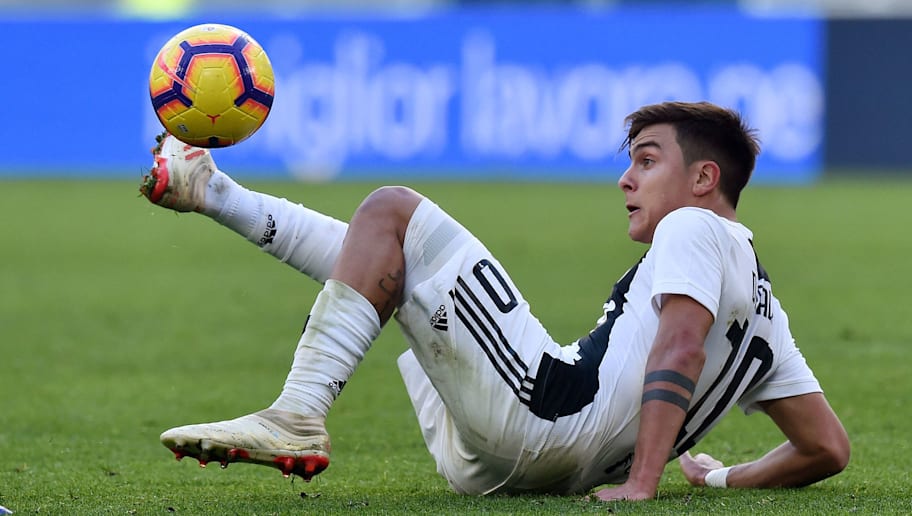 Linked Clubs: Manchester City, Manchester United
Just like every other transfer window, Paulo Dybala has been linked with a move to the Premier League, and just like every other transfer window, Paulo Dybala is not going to move to the Premier League. Not this time, anyway.
City are the main culprits this time, probably stemming from a mindless compliment Guardiola might have thrown him in a press conference one time. Juventus aren't going to sell him halfway through the season, though, just like City aren't likely to fork out just short of £100m for a new attacker when they can't fit the ones they currently have into a team.
Would be a decent Brahim Diaz replacement, though.
Possibility of Future Transfer: Possible? Maybe?
Likelihood of January Move: Non-existent
BULLS**T-O-METER RATING: 9/10
10. Philippe Coutinho
Hahaha, no.
Where do you even start with this one? Even if you take the Liverpool connection and the fact he's been a Barcelona player for less than 12 months out of the picture, do people really expect United to go blazing into the market for a new attacking midfielder when they don't even have a permanent manager in place?
Caretaker boss Ole Gunnar Solksjaer has actually complained about having too many attackers as things stand. It's madness, Geoff.
And all that's before you consider the actual riots that would take place if the spent £100m on Coutinho to compete with Paul Pogba, Alexis Sanchez and Anthony Martial, while making do with Phil Jones and Victor Lindelof at the back.
Possibility of Future Transfer: No
Likelihood of January Move: No
BULLS**T-O-METER RATING: 16/10. The machine's packed in.