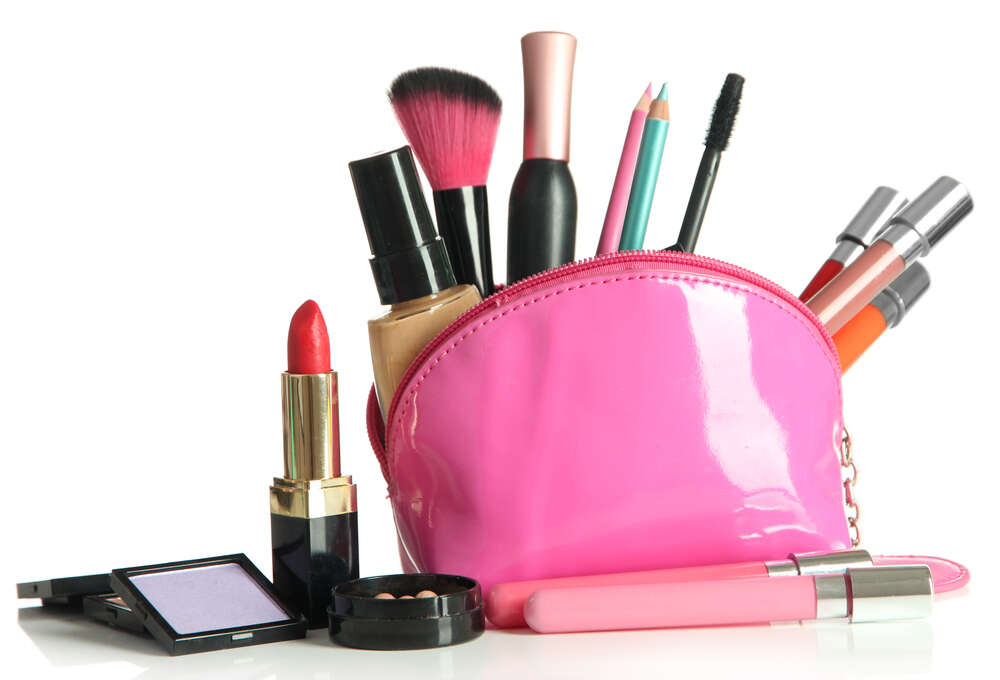 Makeup is complicated. The more you have, the more you want. If you often struggle with your travel make-up kit, here's how you can pack light. The trick? To look for products that multitask. Here are 10 products that will make sure you travel light.
BB cream: A good BB cream can be a great investment. If you go for one with an inbuilt primer, it works as a foundation too.
Lipstick: Make your lipper do double duty by using it as a blush too. Just dab some on your cheeks. In a pinch, it can be used as an eye shadow.
Eyebrow pencil: A good waterproof and smudge-proof eyebrow pencil with a spoolie brush can be used for the brows and also as a kajal or eyeliner.
Petroleum jelly: This is one product that can multitask. Use it as a brow gel, chap stick, and a subtle highlighter. Bonus: Dab it onto your eyelid to ace the glossy lid trend.
Bronzer: A bronzer in addition to being used to add dimension to the face can also double up as a nice brown eye shadow for the lids as it is rich in pigment.
Translucent powder: Use it under the eyes and any other area to lighten it.
Put some over your satin lipstick to give it a soft matte finish. In a pinch, use it as a dry shampoo.
Mascara: It can also be used as a liquid liner. Make sure to carry an angular brush in case you decide to wing it.
Beauty blender: Skip carrying multiple brushes and opt for a beauty blender instead. From BB cream to bronzer to blush, it gives a smooth application and saves time in cleaning.
Rose water: Rose water can be used as a toner before you start.
It can also be used as a semi-setting spray to help you keep looking dewy.
Make-up remover wipes: These are a must haves – for removing make-up, cleaning face and taking care of smudges.
By: Mehak Sahni