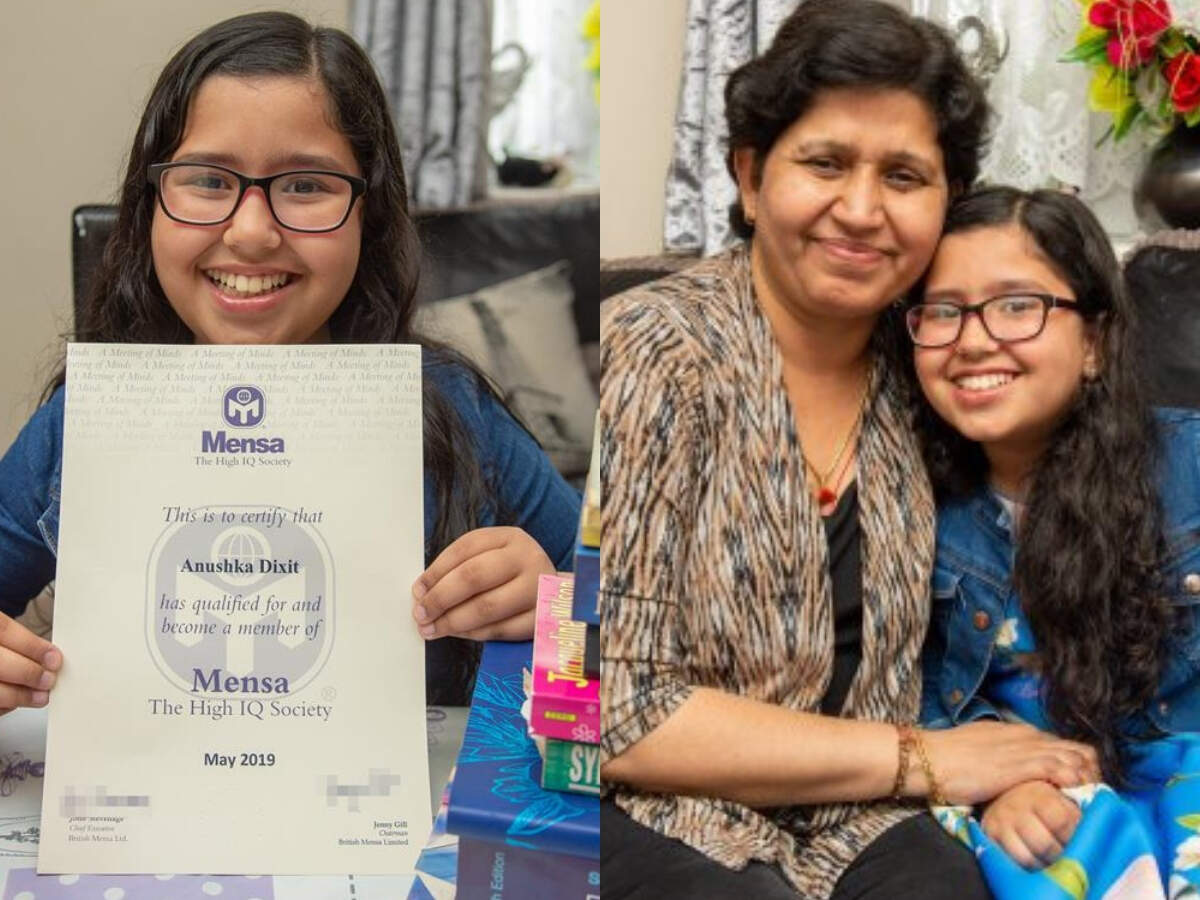 Eleven-year-old Anushka Dixit from England is no normal kid. For one, she is actually smarter than geniuses such as Albert Einstein and Stephen Hawking.
Amazed much?
The girl, who hails from Barkingside, London has been officially declared to be smarter and brighter than the two historical geniuses after she got a big score on the Mensa Test, which is a famous intelligence test to measure IQ levels.
Anushka scored 140 on the test, which is 2 points higher than that of Stephen Hawking. She is no less than a child prodigy!
Anushka was also younger than most of the people who participated in the quiz and yet managed to get the highest score out of the lot. With her score, she is now in the 1% category, joining the ranks of 'the most intelligent people on earth'.
As for the test itself, Anushka said that she did not find it that tricky but said that she was nervous about getting one question wrong. In an interview post her celebratory win, the school goer said: "It was not very difficult, just slightly difficult. Initially, I was very nervous as there were lots of people way older than me,"
"One part was 28 questions in four minutes. It just boosted my self-confidence after passing the 11 plus and that made me want to sit the Mensa test. I got full marks. I was definitely quite shocked at that. I started to cry after the test finished because I thought that I might have got one of the non-verbal questions wrong. I was aiming for 162 but I was still shocked."
Anushka might be just 11 but she has already passed her 11 plus exams, a prominent secondary school test in the United Kingdom.
Her mother, happy to see her genius child winning big laurels, added that Anushka had always been a smart and curious child from a young age:
"Anushka would copy words from TV adverts, and that's how she sharpened her memory since childhood. She also started to talk just when she was six months old!"
Anushka, meanwhile, hopes to concentrate on her studies as she has big hopes for the future and wishes to become a prime minister one day. She adds, "My favorite subject is English and I love poetry. When I grow up I would like to become a doctor. If that doesn't happen I have other professions that I might like to have, for example, I could go into finance. I love maths. I like all subjects. There's no subject at school I don't like. I memorized the periodic table. There was no real reason. I was just testing what my memory was like."