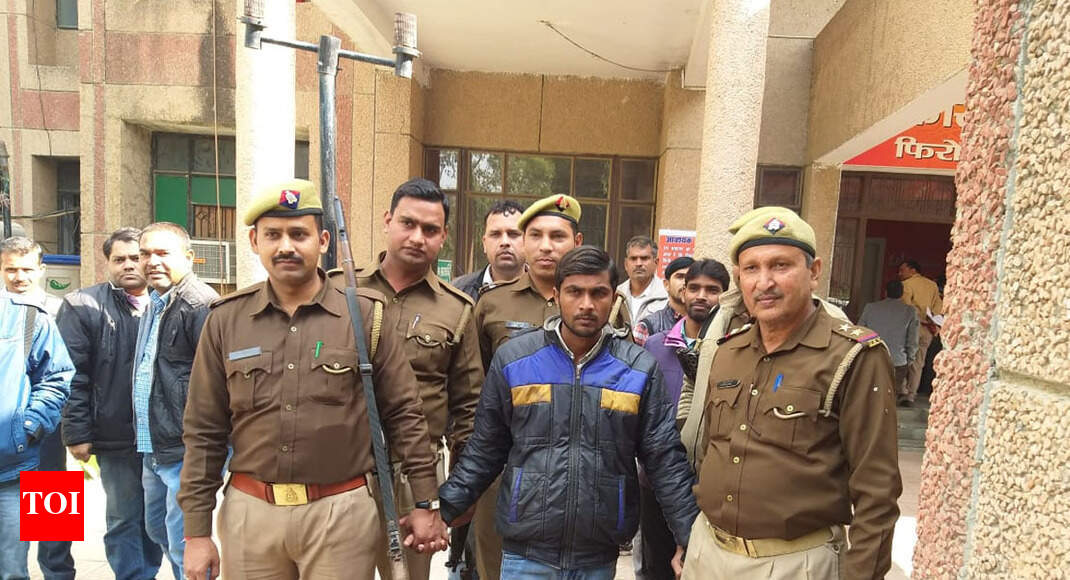 AGRA: Firozabad police administration has arrested the 2015 district topper of primary teachers' recruitment test for failing to answer even basic questions and submitting a fake mark sheet to procure the job.
The accused, Ashish Kumar, a 28-year-old resident of Bhandari village under Shikohabad police jurisdiction, was recruited as a primary teacher on the "basis of merit". He also submitted a fake mark sheet of BPEd (bachelor of physical education) with 88% marks.
In 2015, the basic education department had issued notification for 12,460 vacancies of primary school teachers in the district. Ashish Kumar emerged as the topper of the exam.
During an investigation which was led by chief development officer Neha Jain, it was found that the accused teacher had submitted a fake mark sheet to qualify for the job.
Speaking with TOI, CDO Neha Jain said, "Based on the merit list, Ashish Kumar was appointed as primary school teacher in Umedpur village on May 3, 2018, though his documents were still pending for cross-verification from his college. Later, a complaint was received about scores of candidates submitting fake documents to obtain jobs. Therefore, district magistrate Neha Sharma formed a committee led by me to investigate into this. During probe, we zeroed in on Ashish's profile and found that he never attended the college."
The CDO added, "According to Ashish, he has a Bachelor of Physical education (BPEd) degree and basic training certificate (BTC). But when we cross-verified about his mark sheet from the Agra-based degree college, the college denied of having any record of him. Later, we served him five notices to appear in front of the committee to explain his stand."
"However, the last straw was when he failed to answer basic questions we asked him. The accused teacher told us that there are 256 bones in human body. He said TET – which is teachers' eligibility test – stood for "training education training". He failed to solve class IV level mathematical equations too."
Superintendent of police (rural) Mahendra Kumar said, "It was very shocking for us. I doubt that he is even literate, forget being the topper. An FIR has been lodged against him at Eka police station under IPC's sections 419 (punishment for cheating by personation), 466 (forgery of record of court or of public register,) and 468 (forgery for purpose of cheating)."